Effective communication is a vital skill for today's increasingly technological, globalized, and digital world. Located on the first floor of Wyman Park Building, the CLE's Technical Communication Lab serves as a resource for all JHU undergraduate and graduate students seeking to improve their technical writing, oral communication, and data visualization capability. Please read the descriptions of our services below—online and in-person consultations are now available! 
Technical Writing Consultations
TCL consultants are eager to provide feedback on technical, scientific, and job-oriented writing at any stage of the drafting process, from planning to proofreading. Bring what you have, and leave with ideas for how to move the project forward.
Presentation Practice Sessions
Deliberate practice is the best way to ease anxiety about public speaking. TCL consultants are ready to help you prepare however you need: brainstorm an audience-friendly takeaway, craft a memorable narrative, rehearse your delivery, review slide design—and more!
ESL Consultations
If you are a non-native speaker of English and would like help with grammar, speaking skills, pronunciation, or idiomatic phrases, we encourage you to schedule an appointment with one of our consultants.
Visual Design Consultations
Data can't speak for themselves—they need visual strategies to communicate with impact. Our consultants are ready to help you design clear, memorable visualizations and develop a compelling story with which to present your data's meaning. Appointments can also focus on revising a symposium poster design or any other visual representation of your research.
Interview Practice
If you have an upcoming interview for an internship, job position, or school program, our consultants can help you prepare, practice, and ease any anxiety you might have about the interview process.
Technical Communication Lab
Location:
100N Wyman Park Building
3101 Wyman Park Drive
Baltimore, MD 21218
Meet the Consultants
Jenna Frye: Data Visualization and Design Consultations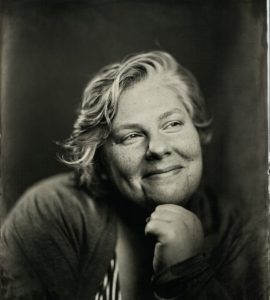 Jenna Frye has been a leader in art and design education for nearly 20 years. Her creative work and ideas about education have been showcased nationally and at several annual conferences including the National Association of Schools of Art and Design, The Association of Independent Colleges of Art and Design, and The College Art Association. Frye holds a Bachelor of Science in Psychology as well as an MA in Digital Art and an MFA in Sculpture.
Suzy Kopf: Technical Writing Consultations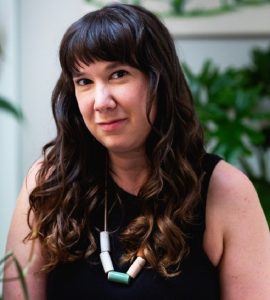 Suzy Kopf is an artist, writer and educator. She has written stories for BmoreArt, Baltimore Magazine and Johns Hopkins Magazine, among others. A college professor, Suzy teaches water media painting, museum studies and professional development for artists at MICA and Johns Hopkins University.
Kay Jasanya: Presentation Practice Sessions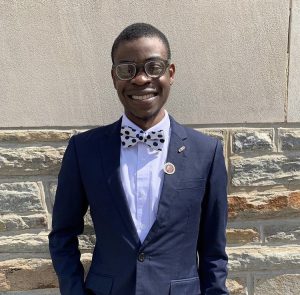 Kay Jasanya is a master's student in the Engineering Management program at JHU. He is originally from Lagos, Nigeria and came to the United States in 2015. He got his BSc. in Electrical Engineering at Morgan State University; then, started his MBA program at the same school before coming to JHU. He is interested in product management and the startup world. In 2020, he co-founded a startup/social enterprise, Project GiiV with his brothers. Project GiiV leverages technology to create social impact. The link to the website is www.projectgiiv.com. During his free time, he loves to play chess, find new scholarships, and read about the latest in the world of products and design. His Christian faith is also a big thing for him, as he is daily inspired to impact those around him with love, support, and care.
Denise Link-Farajali: English as a Second Language Consultations
With a Master's Degree in Foreign Language Instruction from SUNY Buffalo and an undergraduate education in French and International Relations, Denise Link-Farajali has spent the last 20 years lecturing and consulting at JHU. She has devoted 40 years of her professional life to teaching and managing programs at several area universities and to helping students from all over the world reach their goals.
Kaavya Venugopal: Presentation Practice Sessions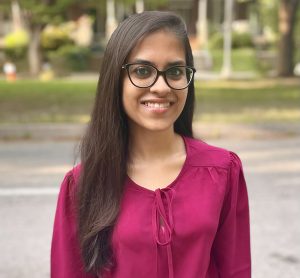 Kaavya Venugopal is a master's student enrolled in the Engineering Management program at JHU. Having worked at Amazon for 2 years after her undergrad, she is interested in the field of Product Management and hopes to be a Product Owner in the future. She is passionate about working in diverse teams and building meaningful connections with people. Aside from academics, Kaavya is a trained dancer who enjoys nature walks and hiking.