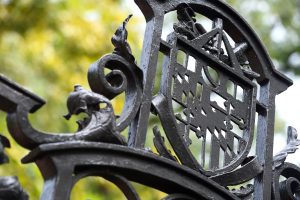 The JHU Whiting School of Engineering has awarded CLE Senior Lecturer Illysa Izenberg with the Robert B. Pond Excellence in Teaching Award. The Pond Award is given for commitment to and excellence in instruction, success in instilling the desire to learn, and dedication to undergraduate students. The award honors Robert B. Pond Sr., professor emeritus in the Department of Materials Science and Engineering, who joined the faculty of Johns Hopkins University in 1947 as its first metallurgist, and retired in 1988. With Professor Robert E. Green Jr., he was the co-founder of the Materials Science and Engineering Department.
Senior Katie Mccarren who has been both Illysa's student and course assistant, says she "creates a welcoming class environment that leads to active student engagement, participation and diverse thinking. She imparts valuable skills that aid students in their current academic pursuits and will continue to help them in their future careers as they navigate their professional lives and become leaders."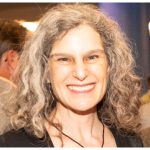 Illysa has over 26 years of business experience, six in "Corporate America" and the rest in strategy and management consulting and coaching. She's taught graduate students since 2006 and undergraduates since 2010. Currently, she teaches Engineering Business & Management and Management Theory and Practice. As a business consultant, Illysa helps leaders and managers communicate effectively, coach employees for sustained superior performance, work productively in face-to-face and virtual teams, overcome conflict, and manage projects. She was previously the recipient of the 2016 JHU Alumni Association Excellence in Teaching Award. Illsya holds an MBA from the Harvard Graduate School of Business.
Congratulations to Illysa!