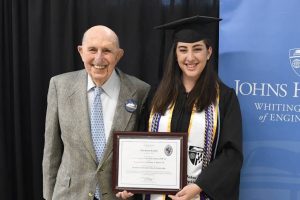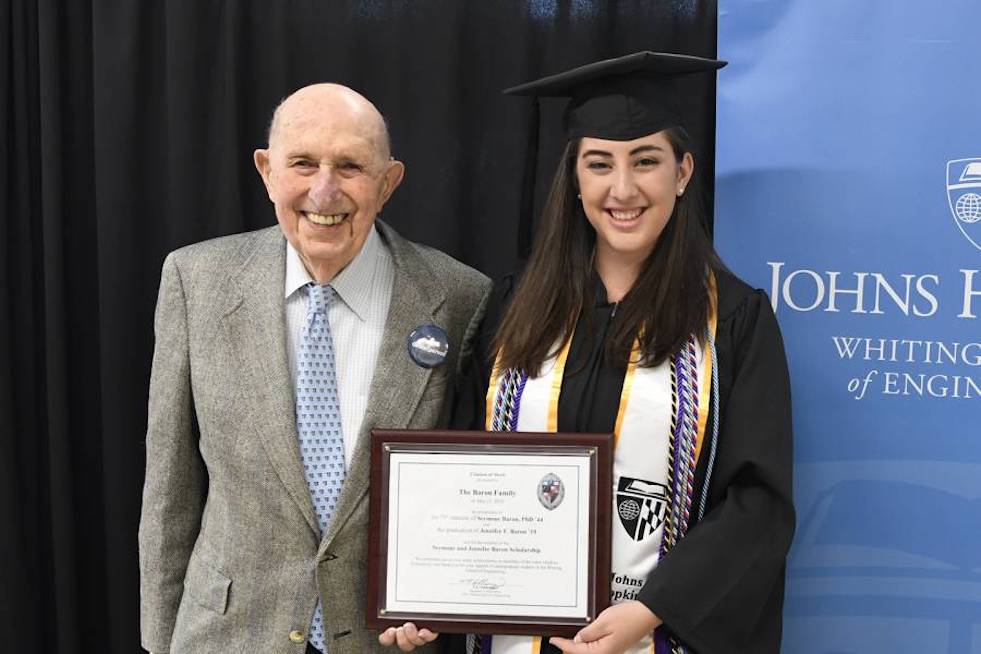 This May, graduating senior and CLE student Jennifer Baron continued a Hopkins legacy begun by her grandfather Seymour Baron seventy-five years ago. Mr. Baron graduated from JHU in 1944 with a bachelor's degree in chemical engineering and was a driving force behind Jennifer's decision to attend Hopkins. Jennifer earned a BA in Computer Science and minored in Entrepreneurship & Management and Accounting & Financial Management with the CLE.
The experience he had earning the Senatorial Scholarship, which allowed him to attend Hopkins, "afforded [him] personal and professional experiences that are priceless," he told the Hub.
Because of that scholarship, and his and Jennifer's experiences at Hopkins, the Baron family has created the Seymour and Jennifer Baron Scholarship, "an endowment that will support students with financial need who will enroll in the Whiting School of Engineering," according to the Hub.
You can read more about the Baron family and their scholarship here.