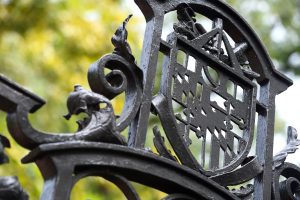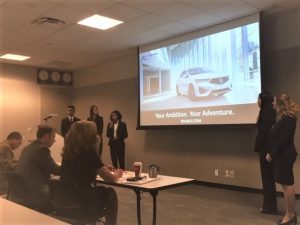 Following a top three placement in the nationwide Acura ILX Marketing Challenge, a partnership program managed by EdVenture Partners, five student "department managers" from the Center for Leadership Education's Advertising & Integrated Marketing Communications class, dubbed Jay Way Media, spent May 27-29 in L.A. networking with senior Acura executives, honing their presentation skills, and presenting their "Your Ambition. Your Adventure." campaign. This all-expense paid trip for Teja Dupree, Liza Goldstone, Naushil Mehta, Celina Shih and Allegra Rapoport, and their professor, Leslie Kendrick, was the culmination of a semester-long effort to develop, implement, and then measure the impact of an integrated marketing campaign targeting undergraduates on the JHU campus.
Each university was challenged to develop and implement a campaign using only $2,000. The top three campaigns each had their strengths, according to the judges, and ranking them was a challenge. The JHU team was the only team to run ten events and leverage virtual reality, using a 360 photo they took of the interior of the 2019 ILX. Students from the University of New Mexico earned the first-place prize, JHU took second place, winning $3,000, and University of Rhode Island placed third.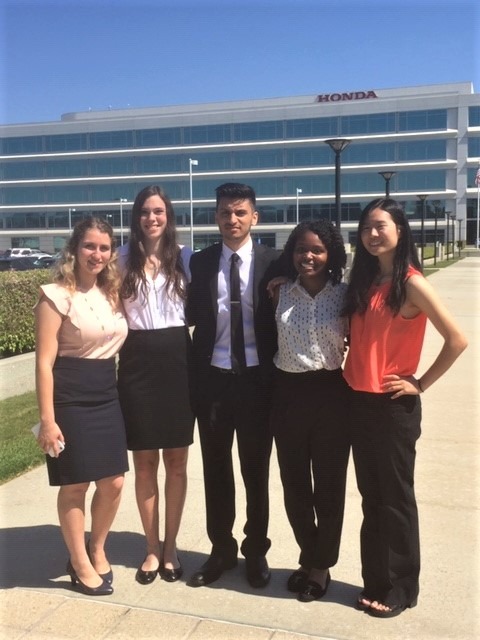 Jay Way Media secured donations and earned media of $6,700, increasing the campaign's value, and secured more than 121,000 social media impressions. Challenged to increase purchase consideration for the 2019 Acura ILX and change perceptions of the brand, the class was pleased to have measured (post-campaign) a 44% increase in purchase consideration, a 113% increase in the perception of Acura as a youthful brand, and a 140% increase in the perception of Acura as an innovative brand.
Congratulations to the students of the CLE's spring 2019 Advertising & Integrated Marketing Communications course!