CLE Class Launches Ad Campaign for Acura!
March 26, 2019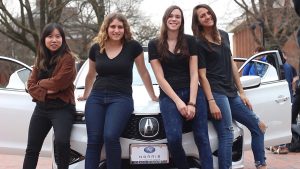 Students in the CLE's Advertising & Integrated Marketing Communication class recently launched a three-week marketing campaign to promote the 2019 Acura ILX.
The class's full-service advertising agency, Jay Way Media, aims to raise brand awareness for Acura and change perception of the brand among college students. For more information, and to view upcoming events, click here.