Watch Dr. Kathleen Allen deliver the 2019 Laben Lecture
March 26, 2019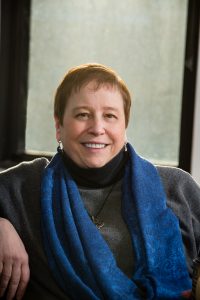 On April 5, Dr. Kathleen Allen, president of Kathleen Allen and Associates, delivered the 2019 Gary Laben Lecture. Dr. Allen's lecture explored the concepts presented in her new book Leading from the Roots: Nature-Inspired Leadership Lessons for Today's World.
This year's Laben Lecture provided valuable insight for students interested in learning more about leadership through the lens of living systems thinking. Dr. Allen takes an innovative approach to leadership theory by designing a set of principles, influenced by nature's organizational systems, intended to help organizations function more responsibly, economically, and intelligently. Her new book, Leading from the Roots, will also be available for purchase at the lecture. We look forward to seeing you there!
This lecture is generously funded by Gary Laben, a 1986 graduate of Johns Hopkins University with a B.S. in Civil Engineering. Gary is currently the CEO of Dynata, global leader in data analytics.
Watch her lecture now on the Center for Leadership Education's Facebook page!