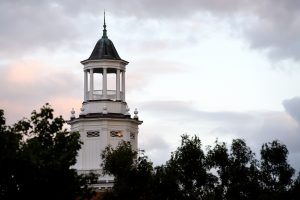 On February 24, the JHU chapter of the American Institute of Chemical Engineers held a student-professional-inclusive discussion focusing on racial diversity and inclusion in the workplace.
The speaking panel featured Charles Ndiaye and Damini Agarwal, two WSE alumni now working in industry who were able to give great insight on topics of profession diversity, both in their workspaces and within Johns Hopkins itself.
This event is part of a series aiming to introduce JHU Engineering students to social issues surrounding the different identities they will encounter as professionals and hopes to encourage them to make their prospective working environments inclusive and welcoming to all. Another discussion, focusing on Gender and Sexual Identities, is scheduled for April.