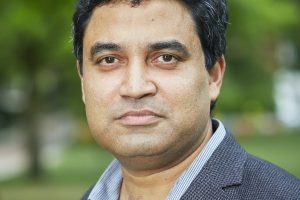 David Gracias, professor in the Department of Chemical and Biomolecular Engineering, co-authored a paper published recently in Frontiers in Science. The paper, a collaboration with other Johns Hopkins associates, details research into "organoid intelligence," which is essentially a computer driven by human brain cells.
"Computing and artificial intelligence have been driving the technology revolution, but they are reaching a ceiling," said Thomas Hartung, a professor of environmental health sciences at the Johns Hopkins Bloomberg School of Public Health and Whiting School of Engineering who is spearheading the work. "Biocomputing is an enormous effort of compacting computational power and increasing its efficiency to push past our current technological limits."
Read the full story on The Hub.
Read story on CNN.