Student Profile

Finding Success Through Community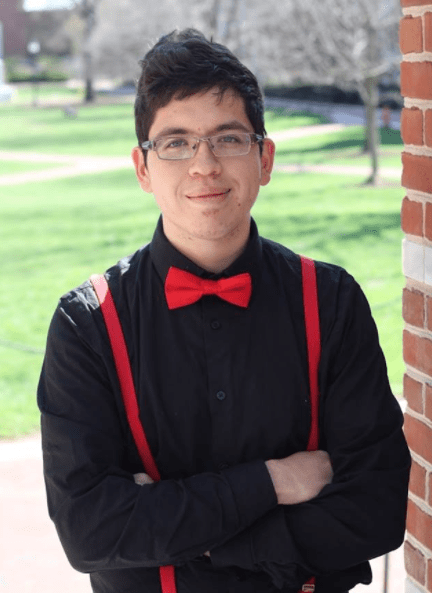 Up until just a few months before he arrived at Johns Hopkins, Julian Hurtado '17 wasn't sure he'd be able to attend any college, let alone his top choice. Born in Cali, Colombia, he moved with his family at the age of 3 to a small town near Atlanta, where his Spanish-speaking parents worked multiple low-paying jobs. In high school, Hurtado excelled in his studies and was selected valedictorian, but remained ineligible for scholarships until his residency finally came through toward the end of his senior year.
When he arrived at Hopkins as a freshman, he faced some unfamiliar situations. Peers who ate out frequently without batting an eye at the cost, because they came from wealthy families. Peers who had clear ideas of their futures and of the pathways that would open doors in those directions, because their families knew people in those roles who could serve as models and mentors. "I felt set back,"says Hurtado, now a senior. "It took a while to adjust."
His mom counseled him that by finding what he liked and working hard, he'd do fine. She also urged him to remember his Spanish and stay true to his roots. Four years later, his undergrad experience shows he took her advice to heart. Interested in chemistry and math, he found an academic home in the ChemBE department (along with a double major in economics); undertook research on Hopkins' medical campus, where he sought to create eye models from iPSCs cells; and plans to pursue his PhD in pharmacology at Emory next year. He also runs, is active with several campus groups ranging from Hopkins Christian Fellowship to Hispanic professional engineers, and plays drums at his neighborhood church. Meanwhile, he's planning a future in drug discovery or translational research.
"I had to maintain humility from growing up so when I'm in a position of more power, I can remember where I came from," he says. "It's so easy to lose sight of who you are and what your values are, the higher up you get."
One of the reasons Hurtado was drawn to Hopkins was the professional, independent, confident manner he noticed in the students during a Discovery Days visit. They seemed mature, and many were headed to well-known graduate and medical schools. "Secretly, maybe they didn't know what was going on, but they seemed like, 'I got this.' I wanted to foster that in myself," he says.
He quickly discovered where that attitude came from, and began to thrive. Hopkins is not a place that "coddles" its undergrads, he found; rather, it sets them tough challenges and expects them to take the initiative to gather their own resources, forge their own paths, and succeed. Hurtado recognized that he couldn't make it on his own, and began forming a family of peers who used their strengths to support one another. "That, indirectly, builds a lot of community," he says. "You just can't do this by yourself, and you shouldn't."
"I feel like I can tackle almost any problem that comes up," Hurtado says now. "Hopkins taught me when you can't give any more, you can give so much more."