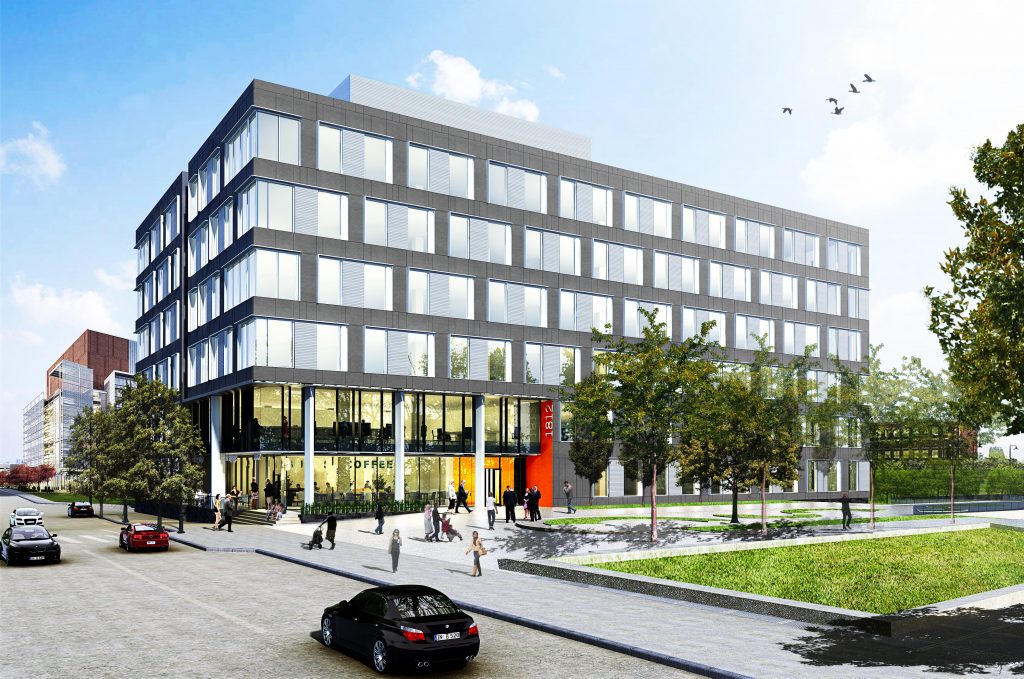 A 23,000-square-foot innovation hub, located at 1812 Ashland Ave. on the Johns Hopkins East Baltimore campus, is the latest addition to a rapidly growing and increasingly vibrant startup scene that is helping to bring life-changing products, services, and technologies to market—and to revitalize Baltimore's economy.
FastForward 1812 provides lean-budgeted startups with affordable office, co-working, and wet lab space, in addition to mentorship, services, and funding opportunities. The space was opened on April 26 by Johns Hopkins Technology Ventures.
Two startups leasing space at the innovation hub have Whiting School ties. Gemstone Biotherapeutics, which is developing a hydrogel technology for wound healing, was founded by Sharon Gerecht, a professor in the Department of Chemical and Biomolecular Engineering. Renalert, a startup developing a device that prevents acute kidney injury, was founded by Aaron Chang, MS '15, who began working on the project as an undergraduate studying biomedical engineering.
"The innovators and entrepreneurs at Johns Hopkins and across Baltimore are extraordinarily driven and talented," says Christy Wyskiel, senior adviser to Johns Hopkins University President Ronald J. Daniels and head of JHTV. "FastForward 1812's mission is to help them grow their startups, establish roots in Baltimore, and bring positive change to the world."