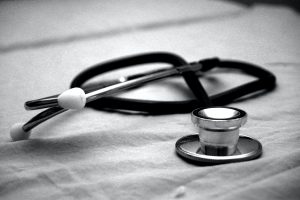 Using a $2.3 million grant from the National Institutes of Health's National Heart, Lung, and Blood Institute, two professors in the Department of Electrical and Computer Engineering will develop a smart stethoscope for the monitoring and diagnosis of lung diseases.
The device, to be developed by Mounya Elhilali, associate professor and Charles Renn Faculty Scholar, and James E. West, professor, will be particularly useful in pediatric cases. More than two million children die annually of acute lower respiratory infections (ALRI), the leading cause of child mortality nationwide.
Since its invention in the early 19th century, stethoscopes have been used, along with X-rays and other tools, to help diagnose lung infections. However, their design has not evolved significantly from those earlier days. The proposed tool would improve diagnosis capability using a low-cost technology, which would enhance resource and case management of ALRIs, especially in disadvantaged communities lacking diagnostic tools.