The Student Initiatives Fund will begin accepting applications for the 2020-21 cycle on September 2, 2020. Applications will be accepted on a rolling basis, and award decisions will be made within one month of receipt of application. The deadline for applications to be received is Monday, November 2, 2020.
Eligibility
The Student Initiatives Fund is open to project teams consisting of a Johns Hopkins Engineering student lead (undergraduate or graduate), and team members who are JHU students in any school (undergraduate or graduate).
Awardees will be given a liaison from the review committee to keep appraised of their progress throughout the spring semester. Awardees will be required to present on their projects on Wednesday, May 5, 2021 at the Hopkins Engineering Alumni Leadership Committee Spring meeting. Awardees will also be required to provide a final report of their program, which will include a summary and photos of the project.
Successful Proposals Projects
Create opportunities for students to build practical, hands-on applications that may solve real-world problems or are provide fun application of engineering knowledge;
Are innovative, creative, and self-motivated (i.e., not part of a course or sponsored faculty research);
Foster a collaborative environment across Johns Hopkins divisions or build community in the Engineering School, the university, or in the greater Baltimore community.
The Fund Will Not Support
Research in your professor's lab
Projects that are required for a course (including senior design, unless as an extension of a required project)
Travel expenses
Events comprising a purely social component
Student groups' operating budgets (must be for a specific project or initiative)
Individual students may apply for funding, but preference will be given to group projects. The total funding amount varies each academic year. Projects will receive up to a $2,500 grant; however, proposals with higher budgets may be considered. Students may apply for more than one project per cycle, but only one project per applicant or group will be funded. Students must obtain the support and signature of a faculty adviser.
For questions regarding the fund, please contact [email protected].
Submit Your Application Today
The fund allows engineering students to apply the skills they've honed in classrooms and labs and while also using their creativity and problem-solving abilities to pursue new areas of interest.
Past SIF Awardees
Mini-MedHacks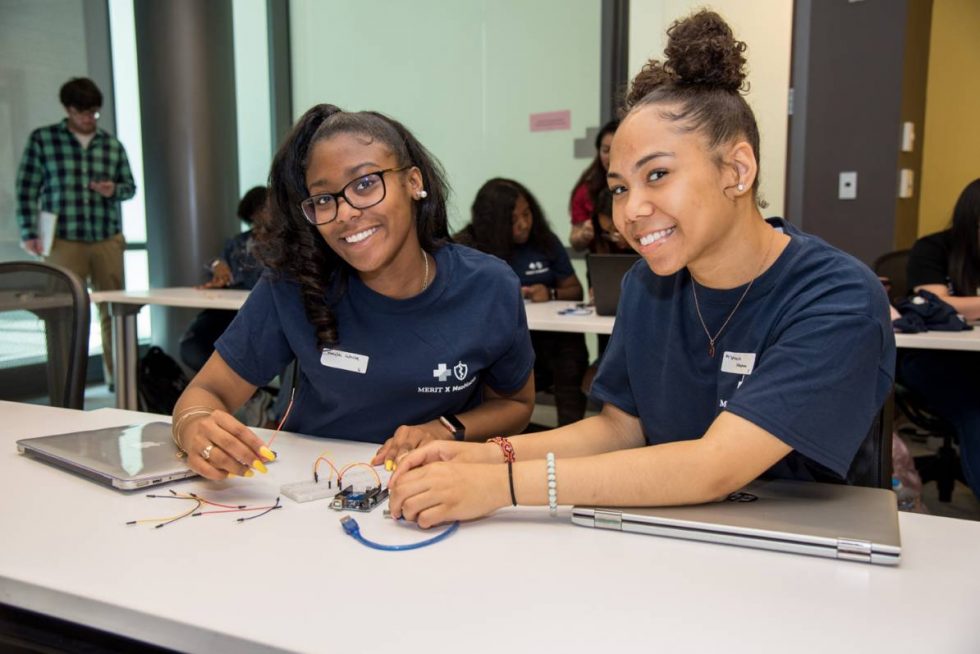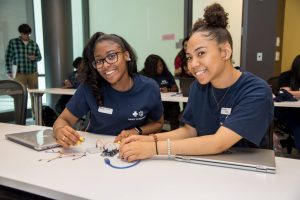 Through Mini-MedHacks, Baltimore City high school students who are part of MERIT Health Leadership Academy learn about technology in medicine by participating in a one-day simulation of a medical hackathon.
Mini-MedHacks is part of MedHacks, an on-campus student group that holds popular annual hackathons.
Mini MedHacks activities include:
Panel sessions with speakers from clinical, research, and industry fields
Workshops led by members of JHU Biomedical Engineering design teams
Opportunities to work in teams to design and present project ideas to a panel of judges, who provide feedback
Students participating this year will identify challenges in pediatrics that they believe can be solved by technology.
Engineers Without Borders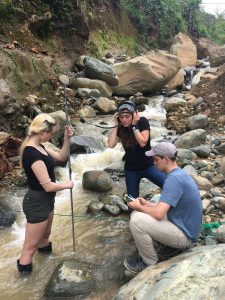 Engineers Without Borders Johns Hopkins chapter  partners with low-resource communities to improve their daily quality of life through the implementation of environmentally and economically sustainable engineering projects while developing internationally responsible engineering students.
In the last year, EWB-JHU members worked on projects in Guatemala and Ecuador. These projects, which involved several engineering disciplines, focused on a bridge, water, and the social needs of several communities. EWB-JHU also works in Baltimore, focusing on local community design projects and on teaching STEM topics to middle school students.
Hopkins AI Robot Squad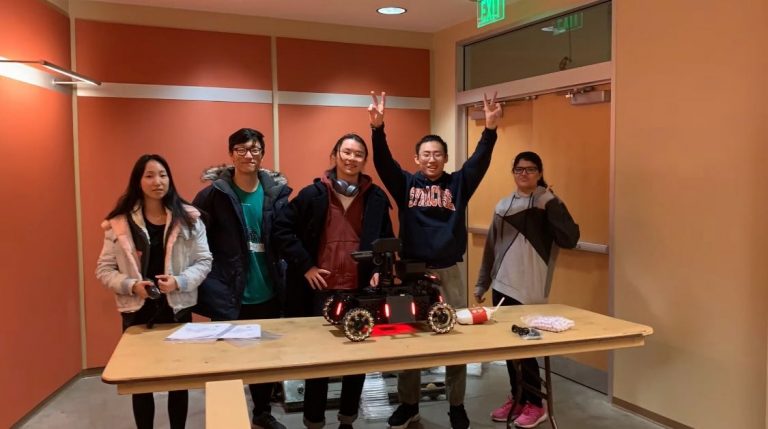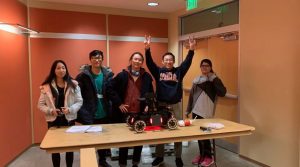 A team of student robotics experts puts their Artificial Intelligence (AI) skills to the test in the at the 2019 International Conference on Robotics and Automation in Montreal. Their robots were equipped with LIDAR and camera sensors to allow the location of "enemy" robots and more precise aiming and targeting of armor packs.
The team not only selected and evaluated the sensors used but also chose the appropriate computing platform and integrated systems. Key functions of their software architecture included enemy detection, localization, motion planning, automatic firing, automatic supply, and decision making.
The team worked on the selection and evaluation of the sensors, the computing platform chosen for the robots, and their integration with the existing systems. In software architecture, the key functions include Enemy Detection, Localization, Motion Planning, Automatic Firing, Automatic Supply, and Decision Making.