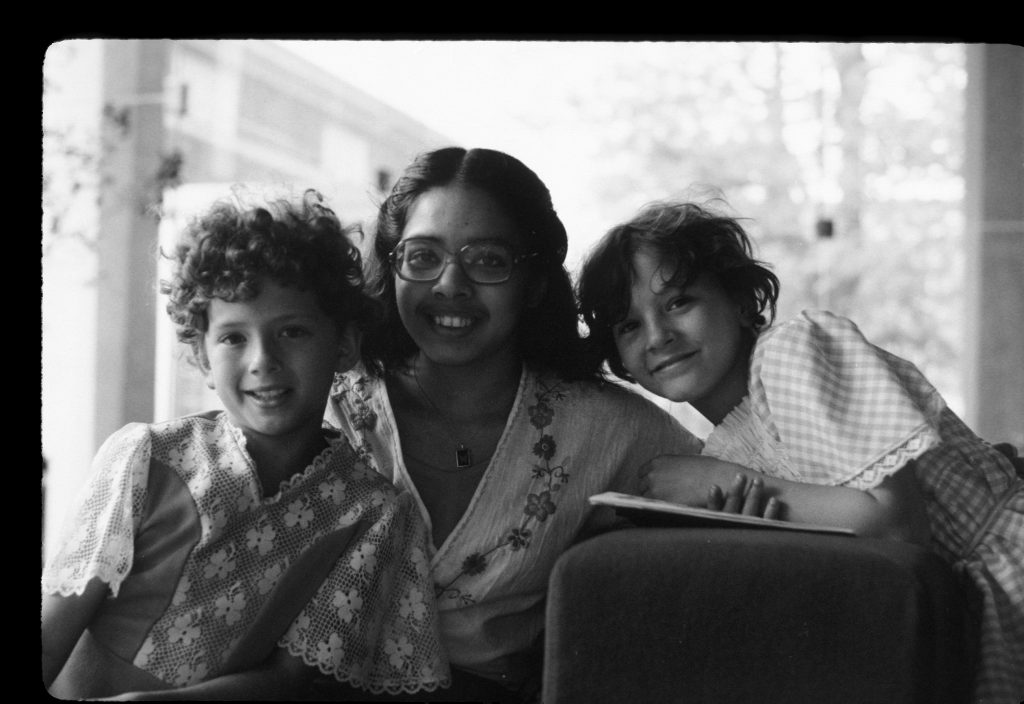 When it first began six decades ago, the Johns Hopkins Tutorial Project was  associated with a kind of radical, activist spirit. That was largely because its founding father, celebrated university chaplain Chester Wickwire, devoted his career to promoting social justice, long before it was the popular issue it is now.
During the 1958–59 school year, Wickwire sent Johns Hopkins undergraduate students, then mostly white and male, out to tutor in neighborhoods of a deeply segregated Baltimore. By the mid '60s, his formalized project had hundreds of volunteers tutoring local elementary schoolers on the university's Homewood campus.
With its origins in the civil rights era, the Tutorial Project—which celebrated its 60th anniversary last spring—is one of the oldest and longest-running campus tutoring programs in the country.
In the program's early days, Johns Hopkins tutors visited students' homes in Baltimore. Originally, they worked with high schoolers, before Wickwire—believing early intervention would make the most difference for at-risk students—shifted the focus to elementary school. Later, amid the civil unrest of the mid- 1960s, it was deemed more practical to transport children by bus to the Homewood campus.
At points in the 1960s, the Tutorial Project could count more than 400 volunteer tutors—not only from Johns Hopkins but also from the University of Baltimore and Goucher College, as well as the now-closed Experimental High School. The project also once included a Saturday program and a summer program.
In 1998, Wickwire, then 84 years old, was the guest of honor at the Tutorial Project's 40th anniversary celebration. He told the Johns Hopkins Gazette at the time: "The thing about it I'm most proud of is that getting involved in the tutoring really changed the lives of the people involved. And this is what we tried to do, to relate people in a helping way to the city."
Wickwire died a decade later, the same year his Tutorial Project turned 50.
Today, approximately 130 Johns Hopkins undergrads are working with an equal number of Baltimore elementary schoolers in twice-weekly afternoon tutoring sessions that focus on improving the kids' math and reading skills, notes Young Song, the director of the Tutorial Project for the past 12 years. Buses pick up students from six Baltimore elementary schools, while other students arrive on their own by car.
Song says the Tutorial Project is one of the most consistently popular extracurricular options at Johns Hopkins and, for many, a defining experience of their undergraduate lives.
Laxmi Slider '08 became part of the Tutorial Project on her first day as an undergraduate studying biomedical engineering and remained involved until she graduated.
"I love kids, so getting involved was a no-brainer," says Slider, who served as a tutor, organizer, and—eventually—program assistant. "I got great fulfillment seeing the kids grow and improve. Nothing gave me more joy than a tutee who would come running up to hug me and show me how they aced their homework or test."
Arianne Sevilla Barrington '12, who grew up in a close-knit family of eight children in Los Angeles, was attracted to the Tutorial Project because of the opportunity to be around children. "I was drawn by seeing all the little kids playing around Levering Hall and the community feel of the whole thing. And once I was involved in tutoring individual children, I stayed on because they came to feel like family," says the chemical and biomolecular engineering major, who went on to work as a software consultant for Accenture.
She vividly recalls riding the school bus home with the children after a tutoring session. "I remember going through certain communities and thinking, 'Wow, this is hard,'" says Barrington. "There are definitely differences between the campus and other parts of the city, and that ride home was an opportunity to traverse that. It showed me that the Tutorial Project was a chance to take down those walls that people sometimes feel between Hopkins and the surrounding community. These experiences definitely gave me a heart for Baltimore City."