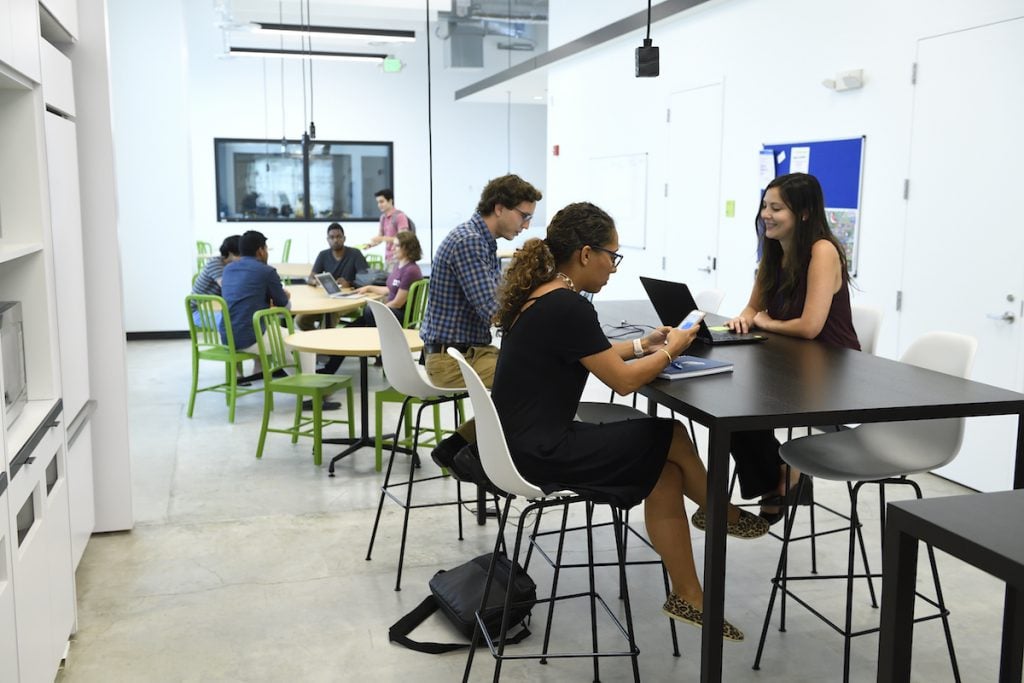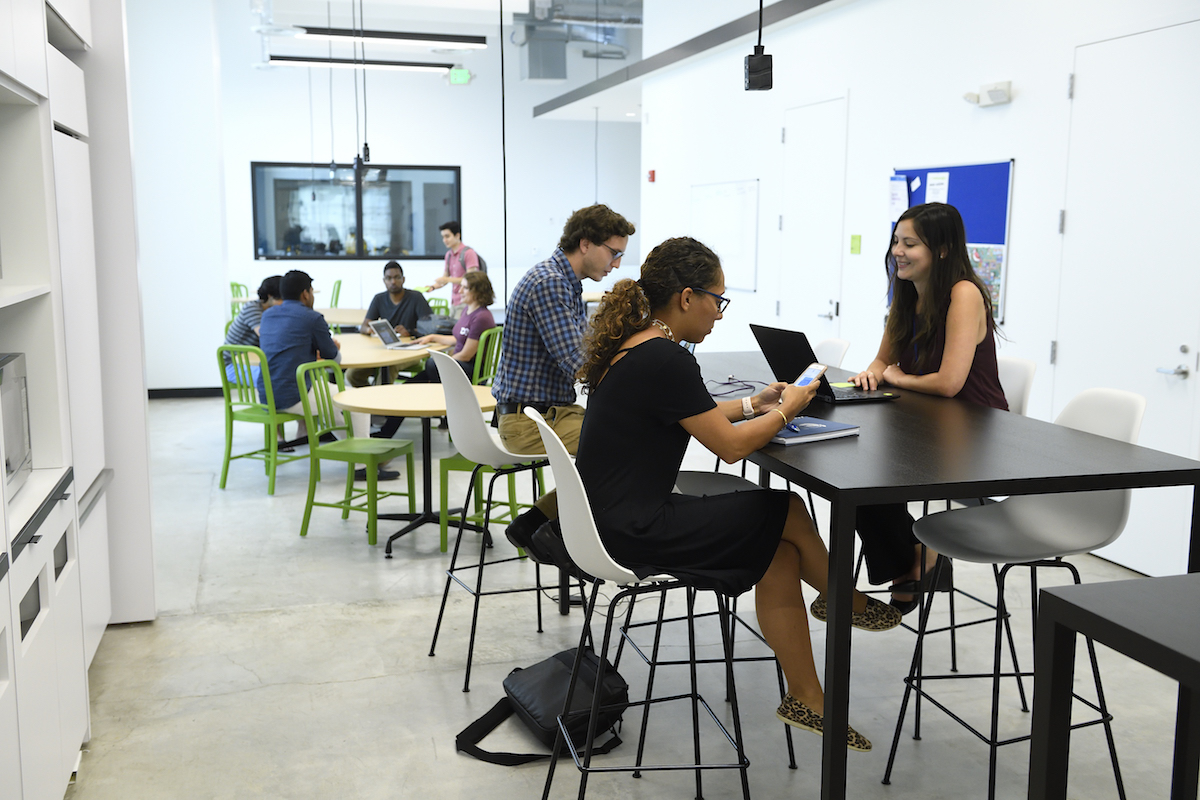 A new space devoted to turning the seeds of students' creative ideas into reality opened this fall in Remington, a stone's throw from the Homewood campus, with the transformation of an abandoned factory building into FastForward U Homewood. The 10,000-square-foot innovation hub was designed to meet the needs of Johns Hopkins' entrepreneurial and inventive students.
"[This is an] extracurricular space for all levels of exploration, from casual experimenters to seasoned entrepreneurs and inventors," says Brian Stansky, senior director of FastForward at Johns Hopkins Tech Ventures, which manages the new facility.
The floor plan includes spaces large and small for conferences, group meetups, and independent work. One open area can accommodate 100 movable seats and includes a large projector wall for video screenings and presentations. Another space functions as a café and lounge.
Among the startups now based in FastForward U is Fitness Tech, which was launched by a team of WSE and Krieger School students who are creating a mobile app through which users can compete against each other in exercise-related activities.
A full 2,000 square feet of the facility houses a high-tech makerspace, run by the Whiting School of Engineering, outfitted with tools provided by Stanley Black & Decker, that provides tools for 3D printing, laser cutting, metal smithing, and woodworking, in addition to spaces for events and co-working.
The multimillion-dollar development, for which Johns Hopkins is teaming up with the Gensler architecture firm, adds to a now-bustling corner of Remington that includes commercial space in the building's ground floor, 11 food stalls across the street in R. House, and the retail and apartments of nearby Remington Row.