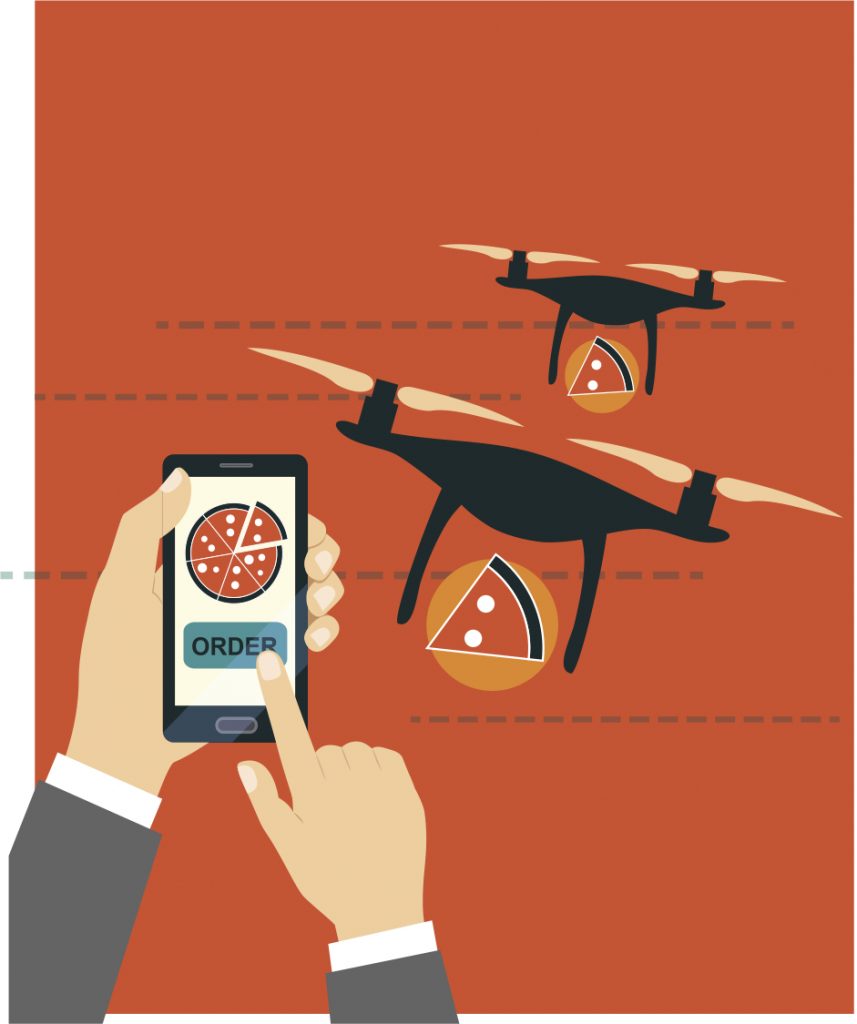 Engineers working on Amazon's Prime Air system, which promises to deliver goods via drones, have some competition at the Whiting School.
Hopkins Delivers is a team of eight undergraduate and graduate engineering students who are developing a system that can shuttle food—from the Bamboo Café's donburi to tuna melts from Café Azafran—to hungry customers across the Homewood campus.
But they're starting simply. "Our initial goal is to have our drone fly a pizza from Hackerman Hall to the Wyman Park Building by the end of the spring semester," says master's student Nuo Xu.
Engineering a system that autonomously picks up, navigates, and drops off a package at the intended destination presents many daunting engineering challenges, notes mechanical engineering major Guohao Sun. "There is a lot of equipment that needs to be integrated into the drone to achieve autonomous navigation and image recognition, as well as package pickup and drop-off mechanisms."
Add to that the need to perfect the drone's collision avoidance algorithm and GPS system, as well as to do consumer research, create a marketing and advertising plan, and get local restaurants on board. "The idea is welcomed by some area restaurants," says master's student Yu Yang, "but we need to communicate with them further."