(updated July 20, 2023)
Welcome to the Department of Electrical and Computer Engineering!
We are very pleased to welcome you as new graduate students to the Electrical and Computer Engineering (ECE) department at Johns Hopkins University. We hope your time here will be stimulating, challenging, and rewarding. This page gives general info, helpful web links, and information on what to do when you arrive.
If you have not already done so, you will want to do two things:
Log in to your

graduate application account

to access your offer letter from JHU graduate admissions. Once there, follow the instructions under "How to Accept this Offer."
Send your final official academic transcript(s)

to the Office of Graduate Admissions and Enrollment electronically.

Visit the Graduate Admissions

Newly Admitted Students

page for instructions to send your transcripts, which will be in the "Final Documents" section.
The Graduate Admissions office asks that you submit your final transcript upon the completion and grading of your final courses.
Accommodations may be possible for applicants who receive only one transcript copy when no more are available. Visit the Graduate Admissions

Newly Admitted Students

page for information and instructions on how to do so.
To get help with accepting admission and sending the transcripts, please contact the

Graduate Admissions office.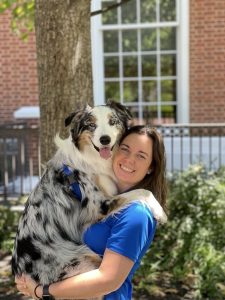 Ashley Moriarty
PhD Academic Program Administrator
[email protected]
410-516-4808
117C Barton Hall (ECE Student lounge)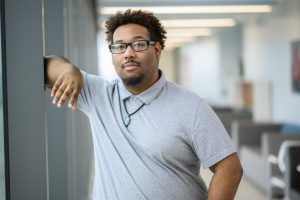 Malik Johnson
MSE Academic Program Administrator
[email protected]
410-516-7301
117B Barton Hall (ECE Student lounge)
Other contact people will include your advisor and the Electrical and Computer Engineering  staff. We're all happy to help.
JHED ID: This is your login ID to most Hopkins Web sites, including the "myJH" portal, home of the Johns Hopkins Enterprise Directory. It typically includes the first letter of your first name, your last name or part of your last name, and one or more digits. Your JHED ID is a maximum of 8 characters.
Once you accepted your offer of admission, you should have received an email with your JHED Login ID. You will need this to log into the system to register for classes and to find your Hopkins ID. Please visit Getting Started/New Students to learn more about setting up your JHED ID password and accessing your Hopkins ID.
Hopkins ID: This is the six-digit-and-letter ID that SIS (the Student Information System) uses to identify students.
Once you accepted your offer of admission, you should have received an email with your JHED Login ID. You will need this to log into the system to register for classes and to find your Hopkins ID. Please visit Getting Started/New Students to learn more about setting up your JHED ID password and accessing your Hopkins ID.

Government ID: For American students, this is the Social Security Number. For international students, this is a temporary Hopkins-assigned (988-xx-xxxx) number to use at JHU in place of a social security number. For those receiving a salary or stipend, this number is used in the process to set up your pay. International students receiving a salary will apply for a Social Security Number after arrival.

J-Card ID:This is the 16-digit number located above the barcode on one's J-Card, which you will receive upon arrival. This number is read automatically when you swipe your J-Card at a reader. The 14-digit number below the J-Card barcode is your library number and can be used on the library page.
You can pick up your physical J-card at the WSE Graduate Welcome event (see below under Orientations). If you miss that event, you can pick it up in their office in Levering Hall. See their hours and location here. You can also add it to your phone, instructions are here.
You shouldn't need your J-card to get into most classrooms, but you will have access to the exterior doors of Barton Hall and the student lounge, Barton 117. Your Faculty advisor will give you a physical key, if needed, to their lab.
I-20 Forms Process
Once you have accepted your offer of admission, your information will be transferred to our Registrar, which in turn alerts the JHU Office of International Services (OIS).
You will receive an e-mail with instructions on completing an electronic form that will also ask for a copy of your passport identification page, documentation on how you are funding your study (if needed) and, if appropriate, information on any dependents that will accompany you.
Please allow up to 2 weeks for the record transfer and e-mail notification process. This e-mail will also provide instructions on how to arrange for shipment of your I-20. Estimated costs of attendance can be found on the OIS website. Questions on immigration or visa issues should be addressed to OIS at [email protected] or +1-667-208-7001. Please do not ask Belinda Blinkoff for the status of the I-20, as she can only refer you back to the OIS.
The completion time of the I-20 process may be from 3 to 6 weeks.
Family Members
If you have a spouse, children, or other dependents coming with you, be sure to apply for the appropriate dependent visas. The Office of International Services "Dependent F-2 Information" page will help you with the process.
Arrival Dates and Travel
We recommend that you fly into Baltimore-Washington International Airport (BWI), 45 minutes from campus.
You can travel from the airport to the Johns Hopkins University's "Homewood" campus by using a taxi, Uber/Lyft, or airport shuttle to the hotel or the Light Rail or MARC train to Pennsylvania Station, about one mile from campus. Taxis and free Johns Hopkins shuttles at Penn Station can bring you to the University.
Note that if you travel to one of the Washington, DC area airports, either Dulles International (IAD) or Reagan National (DCA), you will be about 65-115 km / 40-70 miles from Baltimore. Transportation from those airports to Baltimore will be more costly and time consuming compared to travel from BWI, which is only 22 km / 14 miles from campus.
Arrive on Time
Regulations from the United States Citizenship and Immigration Services (USCIS) influence deadlines that must be met. It is strongly suggested that newly enrolling Fall graduate students arrive at Johns Hopkins University no later than August 21, 2023 – before the University's graduate student orientation.
Check out this site for newly admitted students, which will address housing and living arrangements.
In July, the Johns Hopkins Student Accounts Office will post a bill for amounts due on your SIS record with payment instructions and due dates. Expect to see a discrepancy of what is posted on the SIS record and what is actually due in your case. This is because of system process deadline dates being slightly off.
If you see a discrepancy, don't panic. By mid- to late-July (for new Fall students), our department will post the expected financial aid for each student and the parts of the University systems involved in financial and billing will eventually catch up with each other – but sometimes not until late-August. The balance will be correctly adjusted before classes begin.
If you are being prevented from registering for courses, please contact Ashley Moriarty. Otherwise, please let the system complete their processes as inquiries to ECE will not speed that process.
See below for additional financial aid information.
PhD: PhD students do not have to pay for tuition, health insurance, and matriculation fees, as these are covered by the admission and financial aid offers.
MSE, Hopkins Alumni: Hopkins alumni returning for their master's degree have partial financial aid. This includes alumni returning after earning a BS degree or combined BS/MSE students continuing their master's degree.
50% tuition – Dean's Tuition Fellowship
Coverage of full health insurance
Matriculation fees are not charged. The Johns Hopkins Student Accounts Office can help with questions about billing and payment information.
Visit the Student Accounts FAQs page for info on how to pay your bill.
The Johns Hopkins Student Financial Services office can help with questions about student loans and financial assistance.
MSE, New to Hopkins: Master's students new to Johns Hopkins have coverage of health insurance except $250 per semester, but all other expenses are due:
Tuition – $31,420 per semester
Health Insurance – $3,119 for 2023/2024; $1,168.50 Fall / $1,947.50 Spring/Summer. International students cannot waive the health insurance.
One-time matriculation fee – $500
The Johns Hopkins Student Accounts Office can help with questions about billing and payment information.
Visit the Student Accounts FAQs page for info on how to pay your bill.
The Johns Hopkins Student Financial Services office can help with questions about student loans and financial assistance.
Complete the Pre-Entrance Health Requirements

All new graduate students must meet the University's pre-admission health requirements by providing proof of immunity to certain communicable diseases prior to registration.
All incoming students must:
Complete a paper

PDF Document:

Pre-Entrance Health Form
Complete online forms via the Health WebPortal.
As you complete the Immunization online form, there is a place within the form to upload your completed pre-entrance health form, either signed by medical provider or with vaccine history records attached/uploaded as well.
In following the AMA Code of Medical Ethics 1.2.1, the JHU SHWC will not accept any medical forms completed by a medical clinician family member.
Please carefully follow these instructions in the order outlined to complete the pre-health requirements and ensure your records are processed without delay.
Submission Deadline
Unless you are arriving earlier to start your graduate work, you must submit your Pre-Admission Health form by this date: Fall semester – July 15, 2023
Failure to submit these forms will render you ineligible to register for classes or use the on-campus Student Health and Wellness Center.
If you require any vaccines or screening tests to determine immune status, they can be administered at the Student Health and Wellness Center, at a cost of a US $100 Health Form Completion Fee plus the cost of each vaccine or screening test.
Those who have the University insurance plan can receive the vaccines at reduced rates, but antibody testing is not covered by the plan. Please direct your questions regarding these requirements to the Student Health and Wellness Center on their Contact Page.
Health Insurance
Health insurance is provided by the University to all graduate students.
Enrollment
AUTOMATIC ENROLLMENT FOR STUDENTS JOINING IN FALL
The University will automatically enroll you for health insurance.
International students are required to enroll in the University's health insurance plan.
American students are encouraged to enroll, but have the option of waiving the plan by September 15, 2020 if they have equivalent insurance elsewhere.
ACTION NEEDED TO ENROLL FOR STUDENTS JOINING IN SUMMER
If you begin your studies early in the summer months before the Fall semester, students must visit the Registrar to enroll in health insurance.
For Ph.D. students, either the student's advisor or the department will cover the cost of health insurance for the summer months to August 14, before the fall plan period begins on August 15.
Waiving Health Insurance
Information on how to waive the University's insurance and to enroll your family members is located on the Consolidated Health Plans' Student Health website. To waive the insurance, you will be asked for your six-digit Hopkins ID number, which will be issued to you in early-July.
Please visit the Registrar's Health Insurance page for information.
Premium Costs
Student Premium
Ph.D. student health insurance premiums are fully covered.
Masters students pay $3,119 for 2023/2024; $1,168.50 Fall / $1,947.50 Spring/Summer. International students cannot waive the health insurance.
Family
You can purchase health insurance for spouses and family members at your cost. The premiums cover the policy year August 15, 2023 to August 14, 2024. Click here to see insurance rates.
The University's Off-Campus Housing Office can help you find a home, give advice on securing a lease, and connect with potential roommates. Note that while there is no housing on campus for graduate students, there are many homes and apartments available within 3 km / 2 miles of campus.
Off-Campus Housing Listing Database: this normally requires your JHED ID but until that's issued, you can request access as a "Guest." Visit the Guest Registration page for instructions to request access.
Our department does not endorse any specific living space, but we encourage you to explore all options within your price range.
Advisors
Ph.D. Students
All Ph.D. students have been matched with a faculty advisor.
Masters Students
All master's students will be assigned an advisor by mid-July based on academic and research interests. Students will be notified when advisors are assigned, at which time you can contact to discuss your coursework.
Advising Manual
The Academic Advising Manuals provide detailed information about the degree requirements for the PhD and MSE programs, as well as information about department administrative procedures and student life. Please see them on our Advising site.
Courses
View and select courses from these resources:
Course Registration
You must contact your advisor to select courses before registering. You will have had to have submitted your Pre-Admission Health Form, registered for health insurance, and pay any financial obligations. If you are receiving financial aid, the department will have already notified the appropriate administrative offices.
The Registrar will send course registration instructions to you in July. All new degree-seeking graduate students will have access to register online for Fall 2023 using SIS for Students.
Otherwise, visit the Course Registration instructions page for information on course registration.
Required Seminar
PhD and Master's students must register for the ECE Departmental Seminar (EN.520.895) for both of their first two semesters.
All students:
Get your J-card in Levering Hall Suite 04B. You can also get it on your mobile device.
International Students
Obtain a Social Security Number (SSN)
Visit the OIS website on obtaining a Social Security Number for steps on how to obtain one. SSNs are important to have not only for salaries, but also for obtaining utility services like telephone service, internet access, and electricity and gas for your home.
Some international students may not need to obtain an SSN. The Office of International Services can help you determine if you will need one.
Mid-summer, you will receive an email regarding New Hire Paperwork from the ECE department.
What will happen during the New Hire paperwork process…
Complete a New Hire Checklist.
You will receive a Confirmation of Campus Employment form.
You will need to complete the online I-9 Form – and make an appointment with Student Employment Services on the Eastern campus.
At the meeting with Student Employment Services, take your Confirmation of Campus Employment form and the identification shown in the I-9 form instructions. International students must take their I-20 form, passport, and visa. The staff will help you complete tax forms and, for international students, the Foreign National Information Form. They will also tell you how to apply for Direct Deposit.
Payday! How you will receive your salary…
You will receive your pay on the 15th and the last day of the month, or the nearest business day before those dates if they fall on a weekend or holiday. You have the option of receiving a check or having your pay directly deposited.
Once you apply for Direct Deposit, your salary will be directly deposited. Before then, a paycheck will be issued to the Whiting School.
On the first payday, which for most will be September 15 for the September 1-15 pay period, please check your bank account to confirm the deposit.
If your salary is not already directly deposited, then the paycheck has been delivered to the Whiting School, and in turn, usually picked up by the Department, but not always, as sometimes the Whiting School will mail them directly to the payee at their home address. You will receive an email alert if we have your paycheck, which you can then pick up in Barton 105.
If you do not receive an email, that means that the Whiting School mailed the paycheck to the address you listed as your mailing address. The paycheck will arrive the next day, which you can then deposit.
You can expect that future paychecks will be directly deposited, unless you choose to receive a paycheck each pay day. Most people choose direct deposit as the salary arrives quicker than a paycheck does.
ECE will be having their required Fall MSE and PhD Orientation on Friday August 25 at 10am in Gilman 132.

The university is hosting a few events as well listed below.
Mandatory New Student Orientation – Master's Students
Date: August 17, 2023  9:30 – 3:30 pm
Location: Wyman Quad/Shriver Hall
Attire:  Business Casual (meals will be served on the quad so dress for the weather)
Event: New Graduate Student Welcome and Student Services/Activities Fair for ALL HW GRAD STUDENTS
Date: August 18, 2023 10:30am – 2:00 pm
Location:  Wyman Quad (Rain location: Recreation Center)
Attire:  Casual
RSVP: WELCOME EVENT TICKET
Student Groups
GRO
The Graduate Representative Organization is a wonderful social and support organization for graduate students. They will have a Bar-B-Q for grad students and their families this fall, as well as weekly happy hours and more. You can also look to get involved with the various student groups that ECE offers.
Social Organizations
Check out these groups!
Email
In early June, the Registrar will send all enrolled new graduate students an e-mail that includes your JHED ID. The "Johns Hopkins Enterprise Directory" (JHED) is an online directory of all students, faculty, staff, and other associates with Johns Hopkins University, Johns Hopkins Medical Institutions, and all related entities.
This e-mail will also provide you a JHU e-mail address and set-up instructions. Note that until your JHED ID is activated, you will not have access to these services.
J-Cards
Every student receives a J-card, which is your university identification card. It gets you in to the library, computer labs, certain buildings, events, and the Recreation Center.
Graduate student J-cards have a red border around the student's photo to identify them as graduate students.
Students new to Johns Hopkins will receive a new J-card upon arrival.
Students returning to Johns Hopkins for graduate school may either trade their undergraduate cards in for new graduate-level J-card or keep their current J-card. It is not required to trade J-cards, but some students prefer an updated photograph and the graduate student "red border" to allow easy entry to events exclusive to grad students where a J-card is required.
Parking
If you need to park a car on campus, check out the Parking Office website, which has this section: parking for students.
Campus Map
Visit the JHU Our Campuses page for campus maps and directions.
Income Tax Info
Research Assistantships
Income taxes are automatically withheld each pay period for research assistant salaries. Students will have to file annual tax returns with the U.S. federal government's Internal Revenue Service (IRS) and the State of Maryland.
Fellowships
While taxes are due on Fellowship stipends, income taxes are not always withheld. For those whose income taxes are not withheld, you will have to file quarterly tax returns with the IRS. Otherwise, if income tax is withheld each pay, only an annual return is required with the IRS and the State of Maryland.
Other Income
If you are receiving salary through other work, income taxes are usually withheld.
No Income Taxes on other Financial Aid
Tuition, health insurance, and matriculation fee support are not taxed as income.
More Info
Tax laws and rules vary depending on your citizenship. Some information on taxes is available at the Tax Office website.
Help#: 443-997-8688
Email: [email protected]
Salary Pay Stub
You will be able to view your pay stub online from your "My JHU" portal. Simply select the "HR" icon, then the "ESS" icon. Visit "ESS," or "Employee Self-Service" to view your pay statement, or pay "stub" as they were called when paper paychecks were the only option before Direct Deposit started.
Go to my.jhu.edu and sign in with your JHED ID and password.
Select the "HR" tab and then the "ESS" tab.
Sign in again with your JHED ID and password.
Select the "Payroll Info" tab and you will see the pay statement.