Members of Advisory Committee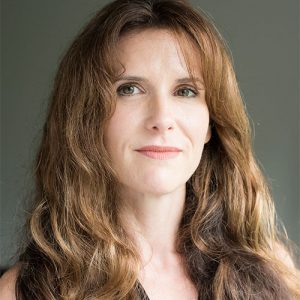 Alyssa Apsel, PhD '02
Director, Electrical and Computer Engineering
Cornell University
Alyssa Apsel received a B.S. from Swarthmore College in 1995 and a PhD from Johns Hopkins University in 2002. She joined Cornell University in 2002, where she is currently Director of Electrical and Computer Engineering. She was a Visiting Professor at Imperial College, London from 2016-2018. Her current research is on the leading edge of ultra-low power and flexible RF interfaces for IoT. She has authored or coauthored over 100 refereed publications including one book in related fields of RF mixed signal circuit design, ultra-low power radio, interconnect design and planning, photonic integration, and process invariant circuit design techniques resulting in ten patents. In 2016, Dr. Apsel co-founded AlphaWave IP Corporation, a multi-national Silicon IP provider focused on multi-standard analog Silicon IP solutions for the world of IOT. As Chief Technology Officer of AlphaWave, Dr. Apsel led the company's global research capability with offices in Silicon Valley, Toronto, and London.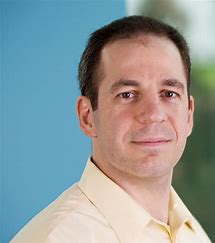 Ari Balogh, '86, '89
Chief Technology Officer
Airbnb
Ari Balogh oversees Airbnb's Engineering and Data Science organizations. This includes leading our Infrastructure, IT, and Information Security teams, as well as core platforms like Trust, Payments, Community Support, and Growth & Traffic. Ari combines a passion for developing novel technology with a deep commitment to Airbnb's mission of connection and belonging. Prior to joining Airbnb, Ari was VP of Engineering at Google, where he was responsible for core infrastructure and data platforms, including the data and serving systems behind Google Search. Before Google, Ari was CTO at Yahoo!, where he led the 8,000+ engineering and product team and was responsible for all product development. Ari holds an M.S.E. in Electrical and Computer Engineering ('89) and a B.S. in Electrical Engineering and Computer Science ('86) from Johns Hopkins University.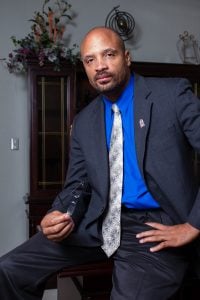 Chance Glenn, PhD '95, '03
Dean, College of Engineering
Technology & Physical Sciences, University of Houston-Victoria
Chance Glenn received his Bachelor's of Science degree in Electrical Engineering from the University of Maryland at College Park. He then received his Master's of Science degree and Doctor of Philosophy degree, both in Electrical Engineering, from Johns Hopkins University's Whiting School of Engineering. He began his engineering career at the Army Research Laboratory in Adelphi, Maryland where he designed microwave and radio frequency devices for a wide range of defense-related applications. In 2003, Dr. Glenn joined the faculty at the Rochester Institute of Technology, where he was a tenured professor in the College of Applied Science and Technology. In 2008, he became the Associate Dean of Graduate Studies.
In August of 2012, Dr. Glenn became the Dean of the College of Engineering, Technology, and Physical Sciences at the Alabama A&M University in Huntsville, Alabama. He is leading the college through its expansion to prepare students and researchers to meet the global needs of the 21st century.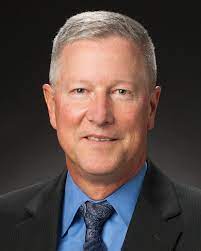 Conrad J. Grant
APL Chief Engineer
Johns Hopkins University Applied Physics Lab (APL)
Conrad J. Grant is the Chief Engineer for the Johns Hopkins University Applied Physics Laboratory, the nation's largest University Affiliated Research Center, performing research and development on behalf of the Department of Defense, the intelligence community, the National Aeronautics and Space Administration, and other federal agencies. He previously served for over a decade as the Head of the APL Air and Missile Defense Sector where he led 1200 staff developing advanced air and missile defense systems for the U.S. Navy and the Missile Defense Agency.
Mr. Grant has extensive experience in the application of systems engineering to the design, development, test and evaluation, and fielding of complex systems involving multi-sensor integration, command and control, human-machine interfaces, and guidance and control systems. Mr. Grant's engineering leadership in APL prototype systems for the Navy is now evidenced by capabilities on board over 100 cruisers, destroyers, and aircraft carriers of the U.S. Navy and its Allies.
Mr. Grant earned a Master of Science in Applied Physics and a Master of Science in Computer Science from Johns Hopkins University, Whiting School of Engineering.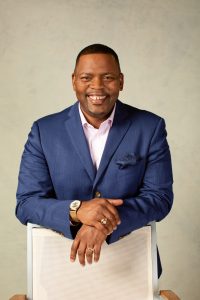 Charles Johnson – Bey, PhD '89
Senior Vice President
Booz Allen Hamilton
Dr. Charles Johnson-Bey has demonstrated experience in leading global organizational change to reflect evolving markets and technology dynamics. He uniquely leverages the intersection of technology, strategy, and business to create & capture value, lead change and drive execution. His expertise has spanned academia as well as the commercial and defense industries.
As a Senior Vice President for Booz Allen, his responsibilities are to develop and execute strategies that position Booz Allen as a leader in the development of next-generation solutions that are recognizable and branded in the market. He inspires leaders and promotes innovation, collaboration and sharing of intellectual capital across the firm.
Dr. Johnson-Bey has over 25 years of engineering experience that includes emerging technologies in Cyber Resilience, Signal Processing, System Architecture, Prototyping, and Hardware. He has worked for Lockheed Martin Corporation, Motorola Corporate Research Labs, Corning Incorporated Science & Technology Division, and he was an Electrical Engineering professor at Morgan State University.
Dr. Johnson-Bey graduated from the prestigious Baltimore Polytechnic Institute engineering high school in Baltimore. He has a Bachelor of Science degree in Electrical and Computer Engineering from Johns Hopkins University and he received both a Masters and Ph.D. degree in Electrical Engineering from the University of Delaware.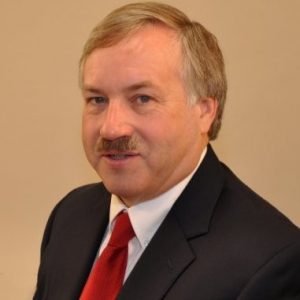 Larry Kenney, '78
Senior Engineering Fellow
Raytheon
Larry Kenney is a Senior Engineering Fellow with Raytheon Space and Airborne Systems (SAS). He is the Technical Director for the Identification Friend or Foe (IFF) product area that provides IFF solutions to US and international customers. Larry provides leadership for technology development and program execution, while contributing to strategic planning and business capture for IFF systems.
Mr. Kenney has a bachelor's degree and a post-master's advanced certificate in Electrical Engineering from the Johns Hopkins University and a master's degree in Electrical Engineering from the George Washington University with concentration in Communications.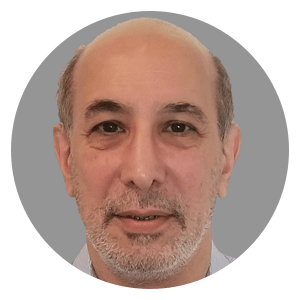 Eric Naviasky
Fellow
Blue Cheetah Analog Design
Eric Naviasky is the Chief Technologist of the Cadence Engineering Services organization. He was one of the founders of the Cadence Analog Mixed Signal design organization in 1996 and has held multiple roles. He is responsible for driving the technical excellence and innovative focus of the organization. Prior to Cadence, Mr. Naviasky spent 18 years at Westinghouse Advanced Technology Labs involved in the development of Analog Mixed signal processes and devices for military and specialized applications. Mr. Naviasky has also spent considerable time in the Bio-medical device business and in the development custom communication devices. He has a BSEE from Johns Hopkins University in 1978, has published numerous papers, and holds many patents.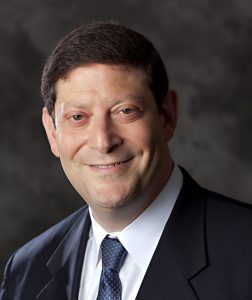 Alan Willner, PhD
Steven and Kathryn Sample Chair in Engineering
University of Southern California
Prof. Alan Willner received his B.A. and Honorary Doctorate from Yeshiva University and his PhD from Columbia University, has worked at AT&T Bell Labs and Bellcore, and is the Steven & Kathryn Sample Chair in Engineering at the Univ. of Southern California. His honors include: Member of the U.S. National Academy of Engineering; International Fellow of the U.K. Royal Academy of Engineering; Thomas Egleston Medal from Columbia Engineering Alumni Association; IEEE Eric Sumner Technical Field Award; NSF Presidential Faculty Fellows Award from the White House; Guggenheim, Packard, Vannevar Bush, and Fulbright Foundation Fellowships; IET JJ Thompson Medal; OSA Forman Engineering Excellence Award; IEEE Photonics Society Engineering Achievement Award; IEEE Globecom Best Paper Award; Eddy Best Technical Paper Award; Fellow of the National Academy of Inventors; SPIE President's Award, and Edwin Armstrong Foundation Memorial Award for an EE Masters student at Columbia University. Prof. Willner has served as Co-Chair of the U.S. National Academies Study on Optics & Photonics; President of the Optical Society; President of the IEEE Photonics Society; Member of the U.S. Army Science Board; Editor-in-Chief of OSA Optics Letters, IEEE/OSA J. of Lightwave Technology, and IEEE Journal of Selected Topics in Quantum Electronics. He is a Fellow of AAAS, IEEE, IET, OSA and SPIE.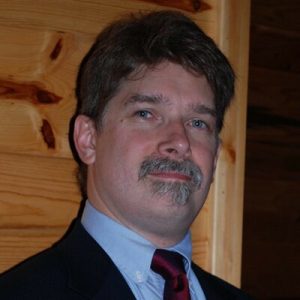 Edward Zyszkowski
Managing Partner
3X3 Capital LLC.
Edward Zyszkowski serves as the managing partner of 3×3 Capital LLC, Chairman of edzLabs LLC and is the Co-founder of Personal Digital Spaces LLC, a digital asset application development platform.
Zyszkowski previously co-founded Skyview Ventures and served as Chief Technology officer at Syncplicity, Digital Fuel, NewNet Communications Technologies and Skyview Capital LLC where he was a member of the investment committee and oversaw technology strategy, diligence and oversight for Skyview Capital investments and its portfolio companies. He has served as a founder, CEO, CTO, investor and corporate advisor to create billions of dollars of value through industry-transforming technologies. He started his career at the Research Institute for Advanced Studies (Martin Marietta) as a principle investigator, building robotics systems for the Space Shuttle. He later invented foundational "data mining" technologies and developed parallel text search systems for Dow Jones and Microsoft while at Thinking Machines Corporation in Cambridge, Massachusetts. Zyszkowski later founded and led Torrent Systems to develop Orchestrate, a parallel processing big data environment, later sold to IBM that forms the basis for their Information Server product. He has also assembled, inspired and led high performing teams to create technology companies that he sold to Boeing, Yahoo! and Google. Zyszkowski holds numerous technology patents and continues to explore the next wave of transformational technology, including the explosion of big data, machine learning and distributed ledger systems. Zyszkowski is a member of the Editorial Board of IEEE Spectrum. He completed his undergraduate degree in Biophysics at the Johns Hopkins University, postgraduate studies at MIT and an eMBA at Babson College.