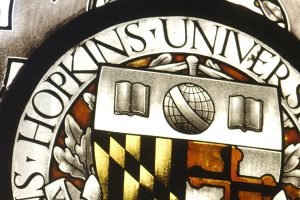 Johns Hopkins graduate programs in engineering were ranked among the top online master's programs in the country, according to new rankings released today by U.S. News & World Report.
The Whiting School of Engineering maintained its No. 2 standing among online computer information technology programs. It moved up two spots to No. 11 in rankings of online engineering programs and is tied with Texas A&M University, College Station, and University of Florida.
In specialty categories, the Whiting School achieved the following rankings:
Engineering management held its No. 1 spot
Electrical and computer engineering slipped from No. 3 to No. 5
Mechanical engineering fell from No. 3 to No. 4
Industrial/systems engineering slipped from No. 3 to No. 8
This year, for the first time, civil engineering was included among specialties ranked, and Whiting's online program landed at No. 4.
"For nearly two decades, our program has steadily evolved, with innovations in instructional techniques that provide students with the support, knowledge, and experiences they need to advance their careers," says Dan Horn, associate dean for Engineering for Professionals. "These programs and courses always reflect the latest in technologies, ensuring that our students apply what they learn to real-world situations."
U.S. News rankings for online graduate programs are categorized into seven disciplines and are based on scores in five weighted areas: opportunities for student engagement, faculty credentials and training, expert opinion of the program, student services and available technologies, and student excellence.
The part-time and online programs at Johns Hopkins Engineering give working adults a convenient way to advance their education and competitiveness in twenty-two traditional and newly emerging fields.