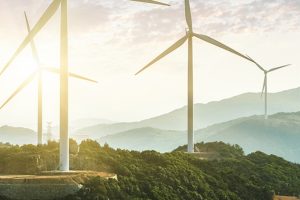 Johns Hopkins is ranked No. 3 among the world's best universities for public, environmental, and occupational health, according to U.S. News & World Report's Best Global Universities. This distinction is based in part on the quality of the university's Department of Environmental Health and Engineering. London School of Hygiene & Tropical Medicine was ranked No. 2, and Harvard University took the top spot.
The Department of Environmental Health and Engineering, a collaborative hybrid program rooted in both the Whiting School of Engineering and the Bloomberg School of Public Health, leads pioneering research and is focused on preparing the next generation of scholars to solve critical and complex issues at the interface of public health and engineering.
The Best Global Universities rankings evaluate leading institutions in specific subject areas, classifying them not by academic majors and departments, but rather on academic research performance, such as publications and citations. The public, environmental, and occupational health category comprises topics ranging from epidemiology and industrial medicine to environmental health.
The department offers full- and part-time master's degrees in Occupational and Environmental Hygiene, one of only a few such programs in the country. In addition, PhD students have the unique option to focus their study in Environmental Sustainability, Resilience, and Health (ESRH).
"Our environmental science and occupational health faculty are second-to-none, and our graduates go on to make amazing contributions in the fields of public health," says Marsha Wills-Karp, department chair, Anna M. Baetjer Professor, and Bloomberg Centennial Professor at Johns Hopkins.