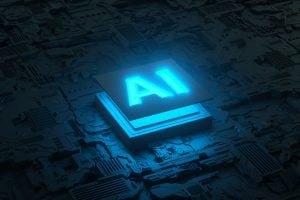 From self-parking cars to digital assistants such as Siri and Alexa, artificial intelligence is an integral part of many people's daily lives. But experts say we have only just begun to explore AI's power to transform and improve lives in areas including health care, transportation, public health, education, climate change, and more.
From 12:30 to 1:30 p.m. EDT on Thursday, July 28, in the next installment of Johns Hopkins Congressional Briefing Series, AI experts from Johns Hopkins University's Whiting School of Engineering, School of Medicine, Applied Physics Laboratory, and Berman Institute of Bioethics will offer their insights into the opportunities and challenges presented by AI. These every-other-month briefings offer policymakers, their staff, and the public the chance to hear top experts' views on important and relevant topics, such as gun violence, maternal health, and COVID-19. Registration is required, and attendees can submit questions in advance or during the briefing, which will be livestreamed here.
The session, titled "Artificial Intelligence: Opportunities and Challenges," will be moderated by KT Ramesh, Alonzo G. Decker Jr. Professor of Science and Engineering, director of the Hopkins Extreme Materials Institute, and senior advisor for AI to Johns Hopkins University President Ronald Daniels.
"At Johns Hopkins, we are bringing together two powerful forces, human intelligence and artificial intelligence, with the goal of understanding and improving the human condition," Ramesh said. "The power of AI is at work in everything from autonomous technologies such as self-driving cars and robotic spacecraft to technologies that help us understand disease mechanisms and deliver better healthcare to patients. In this briefing, our experts will discuss the promise of AI, its impact, the ethical issues surrounding its use, and much more."
Johns Hopkins experts participating are:
"AI is proliferating across society. However, it is a rapidly emerging technology that can have myriad unintended and harmful impacts," LaPointe said. "Johns Hopkins recently created a new Institute for Assured Autonomy focused on making sure that AI-enabled systems work safely, securely and ethically for everyone, even the most marginalized and vulnerable members of our society.  Congress has a critical role to play in creating the right environment for AI to thrive in the myriad ways that will help our country, while also creating important guardrails to prevent potential negative and inequitable impacts."