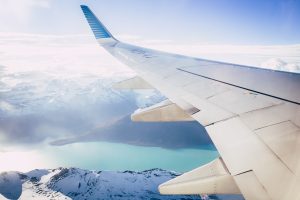 A record number of Johns Hopkins students have received awards from the Fulbright U.S. Student Program. With 22 students from the university winning awards, 10 students have received Study/Research Awards, 11 have received English Teaching Assistantship Awards, and one student has received a Fulbright-Fogarty Award in Public Health.
Named for the late Sen. J. William Fulbright, who sponsored legislation creating the prestigious scholarship, the Fulbright U.S. Student Program is the country's largest educational exchange program, offering opportunities for students and young professionals to meet, work, live with, and learn from the people of the host country. The program awards approximately 2,000 grants annually and operates in more than 140 countries worldwide.
Learn more about the awards and the winners from the Whiting School of Engineering below.
Study/Research Awards
Winners of the Fulbright Open Study/Research Award design their own research or academic course of study in a specific country, and winners of Fulbright partnership awards undertake a graduate degree at specific partner institutions. The program aims to facilitate cultural exchange and promote mutual understanding by supporting study or research abroad.
The winners from Johns Hopkins Engineering are:
Aine O'Sullivan: A 2017 graduate in biomedical engineering, O'Sullivan will work on improving hydrogel scaffolds for the regeneration of cartilage and ligament damage at the École Polytechnique Fédérale de Lausanne in Switzerland. A veteran outdoor enthusiast, O'Sullivan hopes to make lasting personal connections through hiking by joining the Club Montagne at EPFL.
Neha Thomas: A PhD candidate in biomedical engineering, Thomas will spend the year at the Max Planck Institute for Intelligent Systems in Stuttgart, Germany, exploring ways to combine automatic slip prevention and haptic feedback in a hybrid control method for prosthetics used by upper-limb amputees, with the goal of providing better object manipulation. While in Stuttgart, she plans to mentor younger female students in her lab and join Germans and refugees in communal cooking and other activities run by Freundeskreis Flüchtlinge, a local refugee aid society.
English Teaching Assistantship Awards
The English Teaching Assistantship Program places Fulbright winners in classrooms around the world to provide assistance to the local English teachers and to serve as cultural ambassadors for the U.S.
The winners of English Teaching Assistantship Awards from Johns Hopkins Engineering are:
Elysia Chou: After graduating this spring with a degree in biomedical engineering, Chou will travel to South Korea, where along with teaching she hopes to continue taekwondo training and to volunteer as an ESL mentor in underserved communities.
Colin Friedman: A 2016 graduate in mechanical engineering who has since worked in data science and visualization consulting, Friedman will spend the year teaching in Malaysia and sharing his life-long love of baseball.
---
View the full list of award recipients from Johns Hopkins on The Hub.