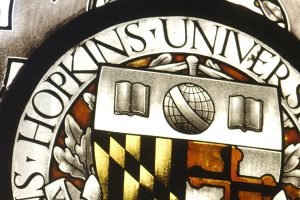 Darlene Saporu has been named assistant dean for diversity and inclusion at the Whiting School of Engineering, effective January 1.
In this new role, Saporu will devote her attention to engineering-specific initiatives and strengthen efforts that she helped launch, as well as create new programs and explore new opportunities to broaden participation in STEM education and advance the Whiting School's commitment to a diverse, equitable, and inclusive community.
Over the last five years, Saporu has served as the assistant dean for diversity and inclusion for both the Whiting School and the Krieger School of Arts and Sciences. During this time, she has led a number of important activities aimed at improving the school climate, recruiting and retaining students and faculty from underrepresented minority groups, building partnerships with HBCUs and other peer institutions, and addressing concerns and providing support and mentoring to students and faculty on a wide range of issues. 
Among the many diversity-related initiatives in which she has played a leadership role is the Passport to Future Technology Leadership Program, an effort to prepare doctoral students from underrepresented minority groups for success in industry careers through 18 months of skill building, mentorship and career exploration. Working with partners across the Whiting School and the university, Saporu also has been instrumental in developing research and educational partnerships with Morgan State University, and has expanded the very successful EHOP program, which provides prospective graduate students from underrepresented minority groups with the opportunity to meet current students and faculty and gain an in-depth sense of life on the Homewood campus.