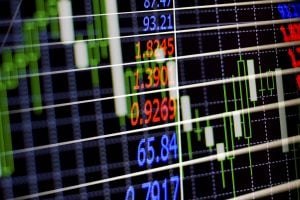 The finance industry is notoriously competitive. Last year, for example, JP Morgan received 50,000 applications for 400 internships in its investment banking program. But with starting salaries for entry level positions as high as $200,000, it's no wonder college students flock to Wall Street.
Students who do not attend traditional industry feeder schools, such as the University of Pennsylvania and Harvard, also find themselves at what they perceive as a disadvantage.
A pair of Hopkins students is hoping to buck that trend through the creation of a workshop that aims to better meet the needs of Hopkins students interested in entering the finance industry.
Will Messick (Economics and International Studies '23) and Tangya Tan (Economics and International Studies '23) met during their first year in a course offered by the Whiting School of Engineering's Center for Leadership Education and bonded over their shared interest in finance.
"The finance recruiting journey, especially for people at a nontarget school like Hopkins, can be a very demanding and tough process. This fact alone pushed us to really collaborate and share every bit of information we found," Tan said.
Held throughout both fall and spring of each year, the student-led Investment Banking Workshop (IBW) offers weekly seminars that cover career paths in the finance industry, networking, resume building, and interviewing successfully, as well as technical workshops that address accounting and valuation-based interview questions. In addition to the seminars, the workshop offers coffee chats, resume reviews, and mock interviews. The workshops are open to all Hopkins undergraduates. 
"These students need a whole set of skills that you can't learn in the classroom, and so we wanted to not only meet those needs, but we also wanted to provide long-term guidance and mentorship to help students conquer a very complex and fast-moving process," Messick said.
The finance industry's recruitment process is made more difficult by the timeline for the industry's coveted summer internships. Students apply during the spring semester of their sophomore year for these internships, which often lead to fulltime job offers. According to Annette Leps, associate teaching professor in CLE and faculty sponsor for the Marshal L. Salant Student Investment Team, "Students have about a year and a half to prepare themselves for a recruiting process that will usually decide their post-graduation employment. The timing is a challenge, as is the competition for these summer analyst jobs in investment banking, private equity, hedge funds, venture capital, etc. where acceptance rates are near or below 1%."
Salant, an undergraduate student organization sponsored by CLE, manages a $400,000 portfolio as part of the university endowment and arrange networking events and trips to Wall Street each year for their members.
In addition to their own experiences with the recruitment process, Messick and Tan are now leveraging their positions as Salant executive board members to support the workshop. According to the pair, in uniting the finance workshops with Salant, their goal is to engage the student organization's contacts in the finance industry and their alumni network to benefit the larger Hopkins community.
Hopkins alumni play a key role in building the university's presence on Wall Street. Messick and Tan work hard to maintain and build relationships with Salant's Wall Street contacts, especially alumni.
"Since our alumni are equally interested in making the recruitment process easier for current students, they are willing to go to bat for us and see what's possible. We've had great success with our efforts thus far – campus events with Barclays, Moelis, Baird, BDT & Company, and more—have seen high turnout and engagement from the campus community," Messick said.
Juniors Tripp Myers (Economics) and Annie Wang (Philosophy) agree that mentorship was pivotal to their experience in the workshop. "IBW helped [him] find mentors through events such as coffee chats and resume reviews," Meyers said. "The program is backed by amazing mentors who went through a version of the recruiting process," according to Wang. "The support and advice mentors are able to offer is one of the biggest assets to this program."
Only in its second year, Leps believes that IBW has already made an impact not only on Salant membership but also on the larger Hopkins community. "The initiative taken by Will and Tangya is not surprising as it aligns with the Salant mindset of 'paying it forward.' The goal of the team has been and continues to be giving back to the campus community. This year's team, with its excellent leadership, has nurtured a finance community that extends a helping hand to underclassmen by creating a network where Hopkins students help other Hopkins students achieve their goals," Leps said.
According to Messick, the workshop has already paid off with internship offers from nearly every multi-national and boutique investment bank on Wall Street, in addition to buy-side companies such as Blackstone and KKR.
Messick and Tan hope to see the program evolve both in its programing and also on a conceptual level. This semester, they are unrolling a partnership with First Generation Investors, a Baltimore-based nonprofit organization which provides financial education resources and mentorship to area high school students.
As for future years, Tan hopes the workshop expands its scope beyond helping students land that first job post-graduation. "It would be great if we can aim to be a resource throughout the students' lives. Transitioning from a 'job application perspective' to a 'career perspective' requires changing the mindset fundamentally, and we want students to plan their career early or have thoughts about it," Tan said.