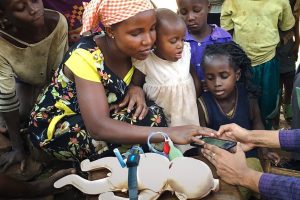 These dedicated students assess the needs and then design, prototype, and commercialize the next generation of medical devices that are transforming global health care.
Johns Hopkins' Center for Bioengineering Innovation and Design (CBID) forms teams of students, doctors, and engineers, and provides them the resources and guidance to solve a wide range of health care challenges, both here and abroad.
This summer, CBID students are:
Follow them as they document their travels at cbid.bme.jhu.edu.