Porter received both of her degrees from Johns Hopkins University. She received her bachelor of science in Civil Engineering (Major): Environmental Engineering (Minor), Civil & Environmental Engineering in 1997 and graduated with a master of science in engineering in Environmental Management and Economics, Environmental Management in 1998.
Porter is an active member of the Johns Hopkins alumni volunteer community, and will serve as an inaugural member of the Center for Leadership Education's Advisory Committee.
Q&A
What made you choose Johns Hopkins?
I chose Hopkins based on its reputation for having a renowned engineering program, as well as Johns Hopkins size. I had an opportunity to do a full tour of the campus and to participate in an overnight stay when I was evaluating different universities and absolutely fell in love with Hopkins. The program, student environment, faculty team, and location was a perfect fit for me.
Do you have any memories that stand out from the classroom or from the lab?
Absolutely! I remember all of my classes with Ben Hobbs during my accelerated one-year master's program at Hopkins. Ben is a phenomenal teacher who can take theoretical concepts and translate them into practical reality in industry.
Do you have any advice for aspiring engineers?
Start looking for opportunities to apply your education in the workforce early. For example: look for opportunities for internships/co-ops from when you are a freshman. I had the opportunity to do this, which enabled me to clearly see where I did/didn't want to go with my career when I graduated.
Where are you working now?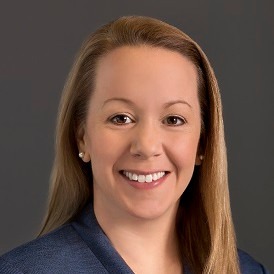 I am a Co-Founder, Executive Vice President, and Customer Development Officer of a company called Gensuite LLC. Gensuite offers a powerful suite of risk management, cloud-based software solutions that span across safety, health, environmental, sustainability, quality, security, product stewardship, responsible sourcing and asset equipment management modules. We support over 200 subscribers worldwide with a mission to develop best-practice driven software platform with solutions that are inspired by users and created for leaders. Our global support presence through 11 offices in eight countries serves 600,000+ users in 30+ industry sectors and 120+ countries. We are most proud of our absolute commitment to customer service excellence, our 100 percent on-time launch record, 92 percent subscriber retention rate, and our global Gensuite community!
How did you get involved in this line of work?
Since 1997, Gensuite has earned the trust of compliance leaders in diverse industries across the world. I had the pleasure and honor of starting my career in General Electric's Power Systems business in the Environmental, Health & Safety (EHS) function in 1997 and was part of the initial development of Gensuite when it was part of GE, at that time known as GE PowerSuite. I worked as an EHS practitioner in various GE businesses and was responsible for providing insights to/implementing various GE PowerSuite software solutions. What intrigued me about GE and the EHS function is that there was a team harnessing web-based technology to deliver productivity and compliance function improvements for the EHS from a grass-roots approach. In 2002, I had the opportunity to join GE's Corporate Environment Programs team which expanded my ability to work across all GE businesses and to continue expanding the scope of the software solutions. Fast forward to 2010: the team that was developing and servicing the compliance risk management solutions within GE spun off as a separate company and rebranded the software to Gensuite. That opened up the opportunity for our team to work with other companies worldwide to utilize the software. It's exciting to have been part of this for the last 20 years. I have met some amazing people along the way and am excited to see what the next 20 years have in store.
Why do you choose to stay connected to and volunteer your time for Johns Hopkins as an alumna?
Hopkins gave me a great educational foundation for a successful career and during my time at Hopkins I had a chance to interact with alumni that were investing their time with students. I really appreciated all the interactions I had with alumni during my time at Hopkins and want to give back to current students in the same way.