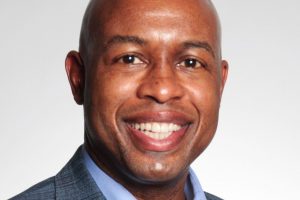 Gary Gadson is an assistant vice president at AT&T, where he leads the AT&T University organization of over 400 instructors and training experts in providing functional training for AT&T Technology and Operations (ATO) and AT&T Business. He collaborates with leaders in fulfilling their strategic and tactical goals of increasing productivity and revenue by delivering performance development to over 75,000 employees. 
Gary began his career with AT&T as a software system engineer at AT&T Government Solutions, later advancing to director where he drove business development and sales. Prior to AT&T, Gary worked in the areas of software systems engineering, technology consulting, and project management. 
A native of Washington DC, Gary earned an MBA from Georgetown University's McDonough School of Business, an MS in electrical and computer engineering from Johns Hopkins University, and a BS in Mathematics, graduating with honors from Bowie State University.  Gary is an active leader in his community serving on the board of directors of the Friends of the Dallas Public Library and is a member of the United Way Tocqueville Society. Gary resides in Frisco, TX with his wife Renee. They have 2 children, Sophia and Ryan.
Q&A
What made you choose Johns Hopkins?
I chose Johns Hopkins for its national reputation, rigorous education, and innovative program structure. When I was selecting a master's program, I was torn between choosing electrical engineering and computer engineering as a major. However, Hopkins offered a master's in electrical and computer engineering degree. Therefore, I could pursue my interests in a single program.
Do you have any memories that stand out from your time as a student?
My most prevalent memories are of the impressive students, dedicated faculty and multiple campuses to complete my program in a timely manner.
Do you have any advice for aspiring engineers?
I would encourage aspiring engineers to select a specialty that fuels their passion. I would also encourage them to remain inquisitive and open to new opportunities. As a mentor once explained to me "The discipline of engineering provides the foundation to excel in fields beyond engineering."
Where are you working now? How did you get involved in this line of work?
I am currently an Assistant Vice President with AT&T University. In my role, I lead a team of over 400 training experts who provide learning and development (L&D) for AT&T Technology and Operations (ATO) and AT&T Business organizations totaling over 75,000 employees. At its core, my responsibility focuses on developing leaders and producing a technically proficient workforce to drive our business forward. We are investing heavily in preparing our company to thrive in an environment employing evolutionary technologies such as data analytics, agile software development, and 5G technologies among others. So, continuous learning by all employees is an important part of our business strategy.
My professional background centers on leading operations in areas such as mobility operations, customer service, financial operations, business strategy, software engineering and technology management. This diversity of experience across various business functions prepared me for the role of leading our L&D organization. Although my team is focused on developing leaders, the management of such a large organization requires a strong operations orientation.
Prior to AT&T, I worked for Lockheed Martin and Booz Allen Hamilton in the areas of software systems engineering, technology consulting, and project management.