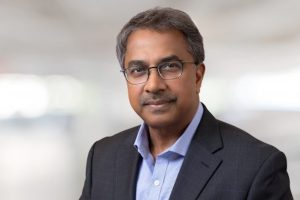 Faz Ehsan has more than 29 years of experience in the structural design and management of large-scale and technically challenging projects. Faz works closely with clients through all phases of design and construction. He excels at balancing the demands of architectural and program requirements while maintaining efficiency and economy in the structural systems. Faz has considerable expertise in the structural design of healthcare, education and cultural facilities. His recent projects include The Shirley Ryan AbilityLab at the Rehabilitation Institute of Chicago; the New Malcolm X College and School of Health Sciences, and the Overture Center for the Arts in Madison, WI.
Faz is actively engaged in professional activities related to the field of engineering – from serving on the board of the Chicago ACE Mentor Program to being involved on the local planning committee for the Structures Congress. His articles have appeared in numerous industry publications, including Modern Steel Construction, Healthcare Design and Civil Engineering.
Q&A
What made you choose Johns Hopkins?
As an international student, Hopkins' name recognition played a big part in my initial search. In addition, Hopkins took a chance on me and provided some financial support that made it possible for me to make it work.
Do you have any memories that stand out from the classroom or from the lab?
I have great memories of meeting fellow graduate students from all over the world. The size of our department made it possible to have a good idea about the research the other graduate students were pursuing. I also enjoyed the easy access to our professors and their support. I was immensely fortunate to have Professor Bob Scanlan as my advisor. His encouragement, support and kindness in matters within and beyond the classroom will always stay with me.
Do you have any advice for aspiring engineers?
At the undergraduate level, I would encourage them to take a wide variety of engineering courses to build a strong foundation for any direction they may choose to go in the future. I would also encourage students to build on their interests and take advanced courses at the graduate level. Internships at engineering firms are very important if you choose to pursue a professional career.
Where are you working now? How did you get involved in this line of work?
I am a structural engineer at the Chicago office of Thornton Tomasetti. My initial interest was to pursue an academic career but Prof. Scanlan suggested I get some experience in the industry first, then return to academia. As it turned out, I enjoyed being a practicing engineer so much that I never looked back. I still enjoy teaching occasionally as a guest lecturer at the University of Illinois.
Why do you choose to stay connected to and volunteer your time for Johns Hopkins as an alumnus?
We need to continue attracting strong talent to our profession. Students have many choices of careers these days, but I personally enjoy the creative aspect of our line of work, as well as the satisfaction of contributing to the built environment that we all live in. By staying connected, I hope to share the importance as well as the enjoyment of our profession with the students.