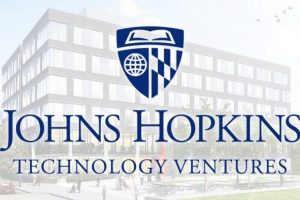 Within the accelerator program, the budding ventures will see support through funding, mentorship, office space, and workshops for the next six months. The 10 ventures—whittled down from 53 applicants—will ultimately vie for a $20,000 top prize at a pitch competition in late April.
Run by Johns Hopkins Tech Ventures, the Social Innovation Lab nurtures enterprises that work to improve public welfare and transform communities. Program director Darius Graham says he's seen the local focus increase each year, with the majority of the 2016-17 cohort aspiring for direct impacts in Baltimore.
A change for this year's applicants, says Graham, was allowing only projects that have moved concretely beyond the "idea" phase to gain some traction—through awards or formal partnerships, for example.
"We've found that the folks who have gotten the most out of the program have been the ones that are further along," he says. "We're a supplement to the work they're doing."
Cohort members connected to the Whiting School of Engineering:
Beacon: A mobile app for anonymous, text-based group therapy that uses advanced natural language processing techniques to increase accessibility for patients and efficiency for mental health care providers. Shrenik Jain, JHU undergrad in the Whiting School of Engineering; and Ravi Shah and Satya Bommaraju, Whiting School alums
Intelehealth: Improving access to comprehensive primary health care for the last mile through telemedicine. Neha Goel, JHU grad student in the School of Medicine; Amal Afroz Alam, JHU grad student in the Whiting School of Engineering; and Emily Eggert, Whiting School alum
Project Charmify: Bringing small-scale investment to Baltimore communities in the form of vacant lot revitalization and community-driven programming. Elyse Oliver and Jack Alpert, JHU undergrads in the Krieger School of Arts & Sciences; and Darius Irani, JHU undergrad in the Whiting School of Engineering
Squadz: A social activity and venue-booking platform that connects the community to play pickup sports while generating revenue for community centers and recreation facilities. Nikhil Panu, JHU grad student in the Whiting School of Engineering