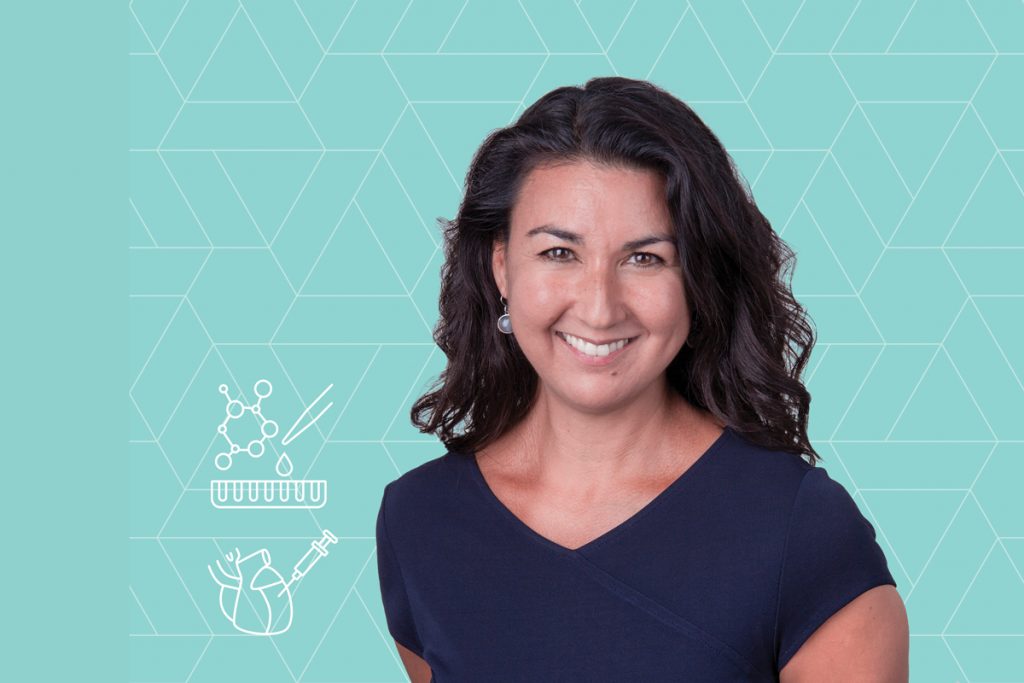 Even under the best circumstances, clinical trials in medicine are notoriously lengthy and costly—so much so, says Misti Ushio '94, that many researchers shy away from taking risks with trial design and the interventions they're testing. Although one might think a "play-it-safe" approach would ensure success, more than 85 percent of investigational medicines entering clinical trials fail. Ushio believes new technologies provide a way to reduce these late-stage failures, thereby reducing the overall costs of developing new medicines.
That's why she and colleagues started TARA Biosystems, a biotech company that allows for the testing of new medicines in an engineered cardiac system before investing the time and money in a full-scale clinical trial.
TARA Biosystems leverages tissue engineering to coax induced pluripotent stem cells—derivatives of adult cells that have turned back the developmental clock and regained the potential to become any cell in the body—into cardiac muscle tissue. These tiny "heart-on-a-chip" models recapitulate the physiology and biology of adult human hearts, and serve as experimental platforms for the evaluation of new medicines. Scientists can thus test their "big ideas" in a human model before incurring the large cost and long duration that accompany a traditional clinical trial. Ultimately, the company's goal is to increase the success of new medicines reaching patients, eventually personalizing care.
"Our cardiac models can be generated from individuals with specific conditions," Ushio explains. "That means that eventually, we may be able to help doctors customize treatments for each patient."
Since 2014, Ushio has served as the founding CEO of TARA. She is responsible for the fledgling company's strategic direction and making sure it remains funded.
Ushio had originally planned for a career in chemical engineering. But after a work-study position at a molecular biology laboratory between her first and second year at the Whiting School, she knew that she wanted to focus her work on the life sciences.
After graduating, she worked at Merck & Co. developing vaccines, at Columbia University managing intellectual property, and at investment firm Harris & Harris Group helping science companies translate their findings into successful commercial ventures. In this last position, she ran TARA concurrently for several months while serving as Harris & Harris' chief strategy officer and managing director. Eventually, she decided to make the leap to lead the new biotech startup.
Now an established contender in the tissue engineering field, TARA's goal is to help investigators make greater leaps in their own work. "We would like our technology to provide increased confidence, for investigators, to move their medicines in development into the clinic," she says. "Right now, no one wants to go through a long, expensive clinical trial and have nothing to show for it. Our technology allows researchers to understand how their investigational medicines will respond in humans much sooner in the development cycle, which means you can test more options. This is important because innovation requires taking risks to achieve groundbreaking advances."