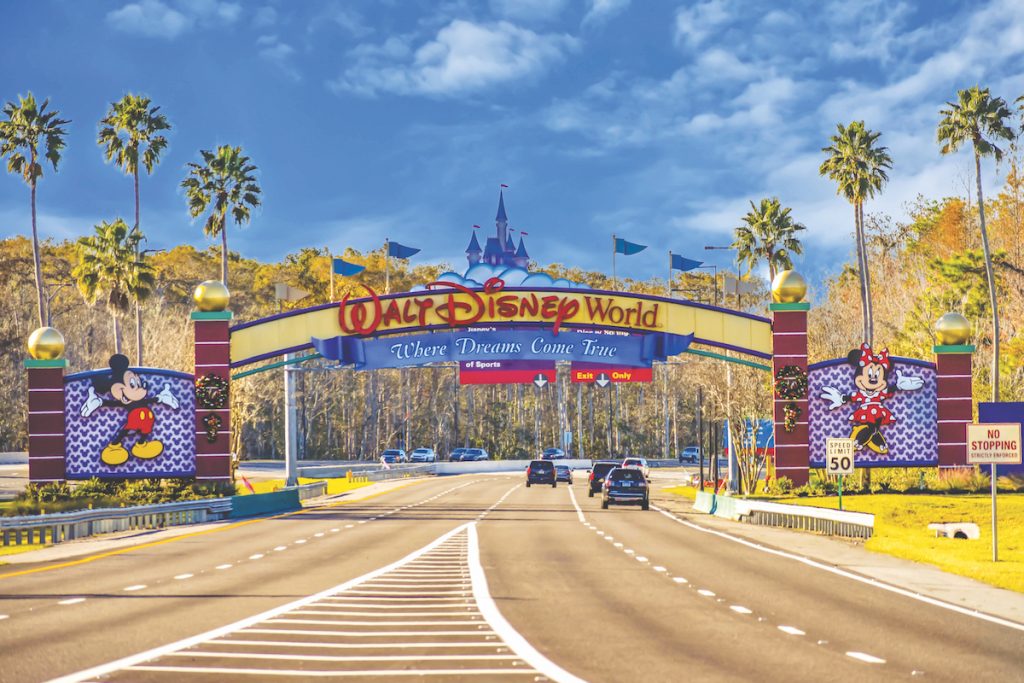 As the first family ever to ride the new Toy Story Midway Mania! ride exited the attraction, Marcus D'Amelio '98 and his colleagues at Walt Disney Imagineering watched from the sidelines. The riders' ecstatic and excited expressions told D'Amelio and his team that they'd achieved their goal: bringing family members together to have fun at "The Most Magical Place on Earth."
For the past seven years, D'Amelio has worked as a show electronics designer for attractions at Walt Disney World in Orlando, Florida, making sure that audio, video, lighting, animatronics, and special effects run smoothly, safely, and wow every visitor. D'Amelio's position brings together his three passions—electrical engineering, gaming, and theater—all of which he developed while earning his bachelor's degree at the Whiting School.
The son of an engineer, D'Amelio always desired to join the field himself, but he also wanted to develop other interests. He found the perfect fit at Johns Hopkins, where he worked for the dean of students to support various student activities. He got involved in theater and gaming clubs, and developed new activities during his time here, including JohnCon, a science fiction/fantasy convention held annually at Homewood that recently celebrated its 25th anniversary.
Spurred by these side interests, D'Amelio worked at a series of jobs after graduation: doing marketing for a gaming startup called Digital Addiction, game designing for the United States Playing Cards Company, and teaching technical theater to students at Central Florida Community College. Later, he used his electrical engineering training to design and sell lighting systems for Barbizon Lighting Company.
After marrying wife, Marcia, who works for Walt Disney World, he reached out to a family friend with his resume, hoping to explore opportunities at the park. Soon after, he was hired to support features as varied as blowing up cars at stunt shows to special effects in parades. After four years, he joined his current team, where he uses skills to develop and support attractions.
"In today's world, we need as many opportunities as we can just to enjoy each other as humans," D'Amelio says. "That's part of the amazing magic that is Disney, and just to be a little part of that is an honor."