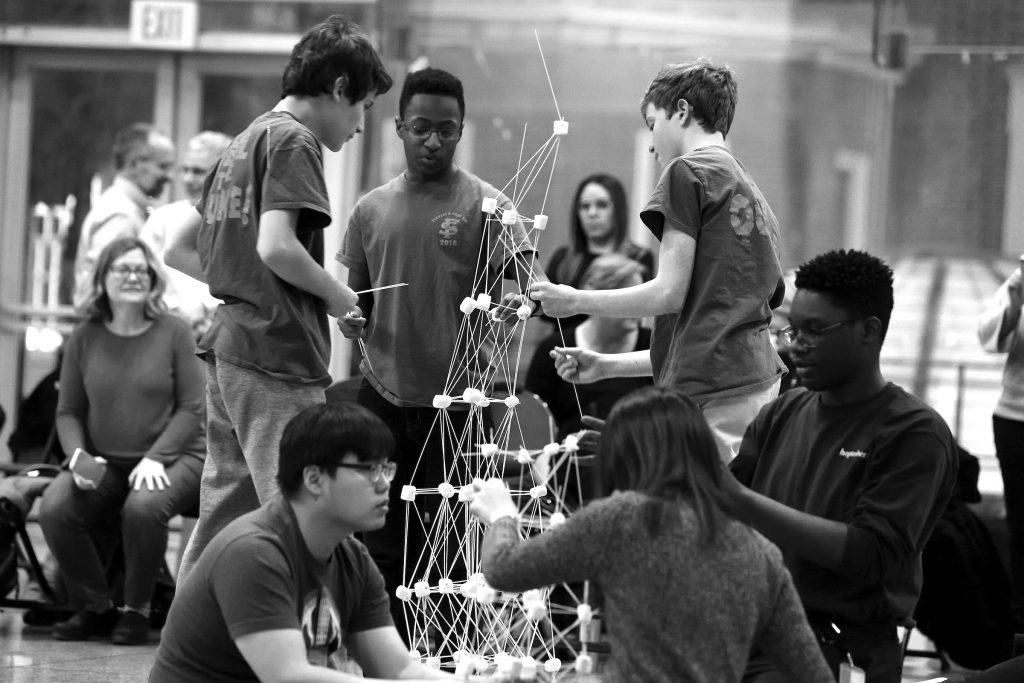 Students from Friends School of Baltimore were among those from five area middle schools who descended on the Homewood campus' Glass Pavilion in February to test their engineering mettle in the Tower of Power competition.
Held annually as part of the Whiting School's celebration of National Engineers Week, the contest challenges teams of undergraduates, graduate students, staff members, alumni, and area middle school students to, in just 30 minutes, engineer the tallest possible towers from uncooked pasta and marshmallows. Hosted by Theta Tau, a coed engineering fraternity, this year's event was sponsored by Bloomberg LP.
Top honors went to Jonah Facciolli and Casper Lin, both chemical and biomolecular engineering majors, and Lisa Eklund, a grants and contracts manager at the Hopkins Extreme Materials Institute, who teamed up on a structure that grew tall very quickly—and ultimately reached a towering 64 inches.