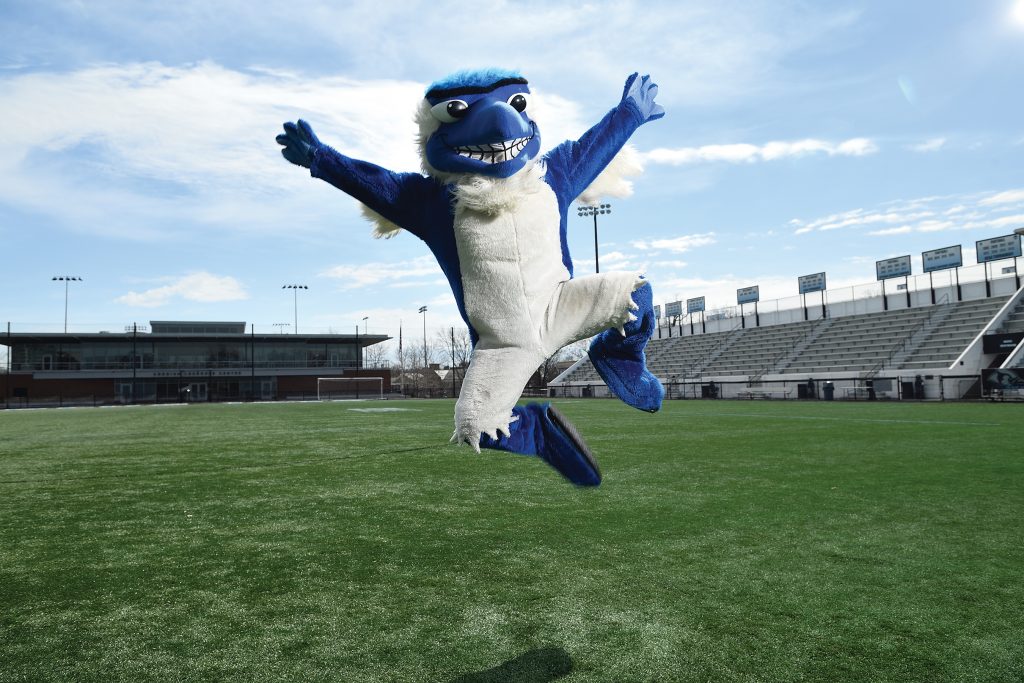 Clark Kent has Superman. Peter Parker has Spider-Man. And Justin Stith has Jay. The Johns Hopkins Blue Jay, that is. "Jay is my secret superhero identity," confesses Stith.
The third-year environmental health and engineering major is one of seven students doing duty this year as the university's iconic mascot—Jay the Blue Jay.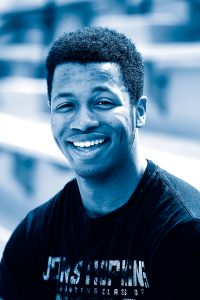 On days when the men's lacrosse, football, or basketball teams are playing at home, Stith dons the fuzzy, 15-pound costume and transforms into an oversized Cyanocitta cristata, or North American blue jay, charged with whipping up school spirit.
"Justin is just great at being Jay," says mascot supervisor Vina Ranaivoarijaona, marketing coordinator for Johns Hopkins' Athletics and Recreation Office. "He's a natural and has been from the first moment he put that suit on for the first time. He's funny and silly, and he puts people at ease. He embodies what Jay is supposed to be."
As for Stith, he is enjoying every minute, even if the costume is heavy, hot, and sometimes stinky. "I'm having a blast!" he says.