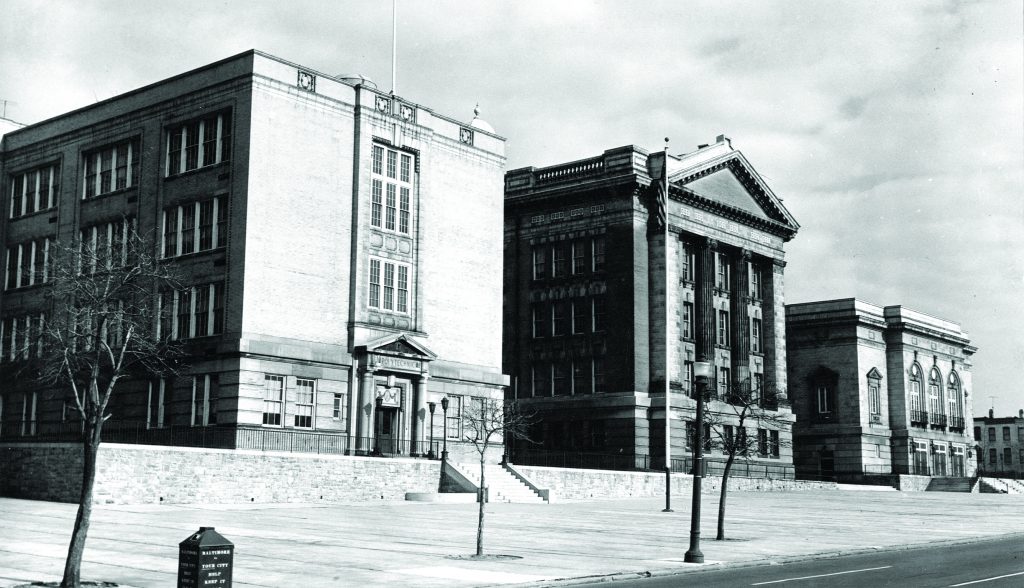 It was 1957, and Bill Bowles '60, then a high school senior at Baltimore Polytechnic Institute, was struggling with integral calculus. Longtime Principal Wilmer DeHuff called him to the office. "Bowles," he said, "I know you're applying for second-year standing at Hopkins, and you've got everything good except integral calculus. I'm gonna take a chance on you."
With those words, DeHuff launched Bowles directly into his sophomore year in the Engineering School that fall. About half a dozen other "Poly Boys" followed the same path that year, as did hundreds more before and after. Engineering schools like Stanford and MIT, as well as Johns Hopkins, took the principal's word that graduates of Poly's "A" Course—its most advanced curriculum—were prepared for second-year undergraduate work.
Many chose Johns Hopkins because of the state scholarships available and because they could live at home—not appreciating until they got here the reputation of the world-class school, Bowles says.
In his first semester at Johns Hopkins, Bowles, the retired vice chair and president of IBM Greater China Group, earned an A in second-year calculus because, he says, it was the same material as second-semester calculus at Poly. "Then they got into n-dimensional calculus, and I got into trouble," he smiles.
The relationship between Johns Hopkins Engineering and Poly remains strong. In 2005, Baltimore philanthropist and longtime trustee Willard Hackerman '38, now deceased, established the Hackerman Polytechnic Scholars, a program that awards full scholarships annually to talented graduates of Poly. In addition, the prestigious Intel Science Talent Search (dubbed the "Junior Nobel"), which recognizes the scientific achievements of high school students across the country, fosters frequent collaboration between Poly students and Johns Hopkins Engineering faculty, producing three Poly finalists in the last 10 years. And the Baltimore Scholars Program offers full and partial tuition scholarships to graduates of Baltimore City public high schools with financial need who meet Johns Hopkins eligibility criteria. Since that program's 2004 inception, 170 students, 65 of them from Poly, have enrolled at Homewood.