Cutting-edge entrepreneur Leslie Silverglide '02 opened her 10th restaurant last summer in a prime spot near San Francisco's Union Square. The award-winning Mixt specializes in delicious, high-quality salads made with local, seasonal, and organic produce.
Silverglide and her partners—husband, David, A&S '99, and brother Andrew Swallow, a chef—launched their first restaurant, Mixt Greens, in 2005. "We recently dropped the word 'greens' from our name after a lot of competitors started calling themselves 'something-or-other greens' as well," Silverglide says.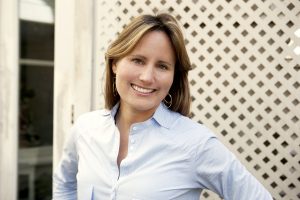 The restaurants recycle or compost 99 percent of the waste they produce and have pioneered a host of high-tech and environmental innovations. In 2008, they were named one of the two greenest restaurants in the San Francisco Bay Area. In 2009, the business was acquired by a private equity firm owned by Nestlé.
"However, in 2012, David and Andrew bought it back," says Silverglide, who had finished up her MBA at Stanford and was running an online fitness training company she'd co-founded named Wello. In 2014, Weight Watchers acquired Wello, and she returned to Mixt as full-time CEO.
Today, there are eight Mixt restaurants—six in San Francisco and two in Los Angeles—as well as three restaurants named Split that serve what Silverglide describes as "some of America's greatest hits with our own modern twist," and where the partners have pioneered "cashless dining": Customers order from their tables with smartphones.
"When I arrived at Hopkins, I wanted to be a diplomat, but I started taking classes in geography and working closely with Professor Grace Brush. I realized I wanted more than anything to have a positive impact on our ecosystem," says Silverglide, who earned her degree at the Whiting School in geography.
"Then, when I was at Oxford earning an MSc in biodiversity, conservation, and management, I realized that business drives the largest resource use. That's when I really started thinking about how you could run a successful business in a way that took into account all aspects of its environmental footprint."