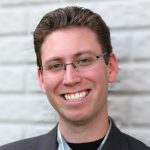 Jordan Green, an associate professor of biomedical engineering, was selected to receive the Presidential Early Career Award for Scientists and Engineers—the U.S. government's highest honor for scientists and engineers in the early stages of their research careers. Green studies biomaterials, drug delivery, gene therapy, and cell engineering. His research includes using tiny, biodegradable particles to teach the immune system to recognize and eliminate cancer cells.
---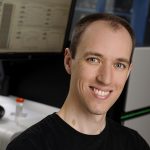 Benjamin Langmead, an assistant professor of computer science, has received the Benjamin Franklin Award for Open Access in the Life Sciences from Bioinformatics.org. He was recognized for his stature as a highly influential and highly cited author of open-source bioinformatics software.
---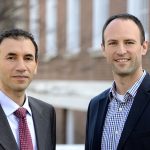 Two Whiting School of Engineering faculty members have been selected to win the Office of Naval Research's 2016 Young Investigator Program award, which supports early-career academic researchers whose scientific pursuits "show exceptional promise" for supporting the Navy and Marine Corps while also promoting professional development. Civil engineering assistant professor Michael Shields  focuses on the field of computational stochastic mechanics. Mechanical engineering associate professor Tamer Zaki  focuses on transitional and turbulent shear flows, including linear and nonlinear instability waves, secondary instabilities, breakdown to turbulence, direct numerical simulations, and transition modeling.