By creating ready-to-implant plastic bone that can turn into living tissue, Warren Grayson and his team aim to improve life dramatically for patients undergoing facial reconstructive surgery.
by Douglas Birch photos by Howard Korn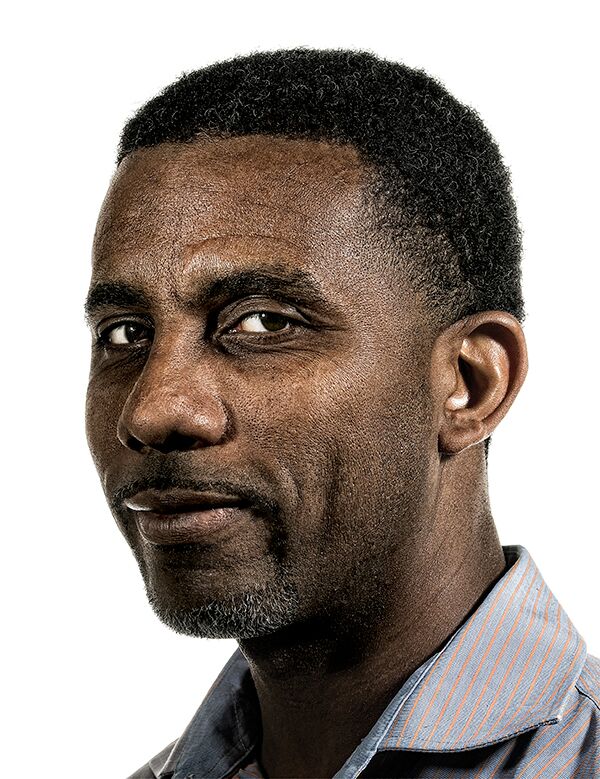 Close your eyes and try to think of a friend or family member, says Warren Grayson. What do you see in your mind's eye? It's not likely to be his hair or her elbow. "For most people given that exercise, they're going to see the face," says the associate professor of biomedical engineering.
Our face is integral to how other people see us and how we see ourselves. If it is disfigured by a genetic disorder, ravaged by cancer, or shattered in a car accident, the trauma goes much further than skin deep. "Our facial bone determines our appearance; it determines our sense of self," says Grayson. And when the face is damaged or destroyed, he says, that "can damage our sense of self."
For Warren Grayson, who holds joint appointments at the Whiting School of Engineering and the School of Medicine, the best solution to rebuilding faces is to stimulate the body's own machinery to build new bone from scratch. But tissue engineering is a very young science. While researchers have grown heart, lung, liver, eye, and bone tissue outside the body, few of these materials are being used routinely in clinical treatments. "A lot of research gets stuck at the bench level," Grayson says, in his lilting Trinidadian accent. "These experiments so far have had relatively little impact on patients."
Grayson, who is a patent holder at EpiBone, one of the world's most closely watched biotech startups, came to the Whiting School of Engineering's top-ranked biomedical engineering program in 2009 with the goal of applying his research to rebuilding faces. "We're going to revolutionize the way that these people are treated in the health care system," Grayson says, his velvet voice and modest manner belying his soaring ambition.
Today, Grayson is spearheading a collaborative effort with Johns Hopkins surgeons and other engineers to create a new approach to craniofacial bone surgery using 3-D printing, cell signaling techniques, and a patient's own stem cells to create living, anatomically precise facial bones. The goal is to provide patients who come to Johns Hopkins for facial reconstructive surgery with a ready-to-implant plastic bone that will gradually dissolve as living tissue forms.
Amir Dorafshar, associate professor of plastic and reconstructive surgery at the School of Medicine and clinical co-director of Johns Hopkins' Face Transplant Program, is working with Grayson on the facial bone regeneration project. "I tell Warren what the problems are that we're facing on a day-to-day basis," Dorafshar says. "I show him the defects that we're trying to address. Together, we work on how we are going to reconstruct these patients."
Surgeons perform more than 200,000 bone grafts for facial and skull reconstruction each year in the United States alone, at a cost of about $1 billion. And the demand has grown by more than 2.5 times over the past 16 years.
"The ability to generate a three-dimensional bone that can actually form real bone in a patient and can become a real, live viable tissue without the necessity for taking bone from another place in the body is huge," Dorafshar says.