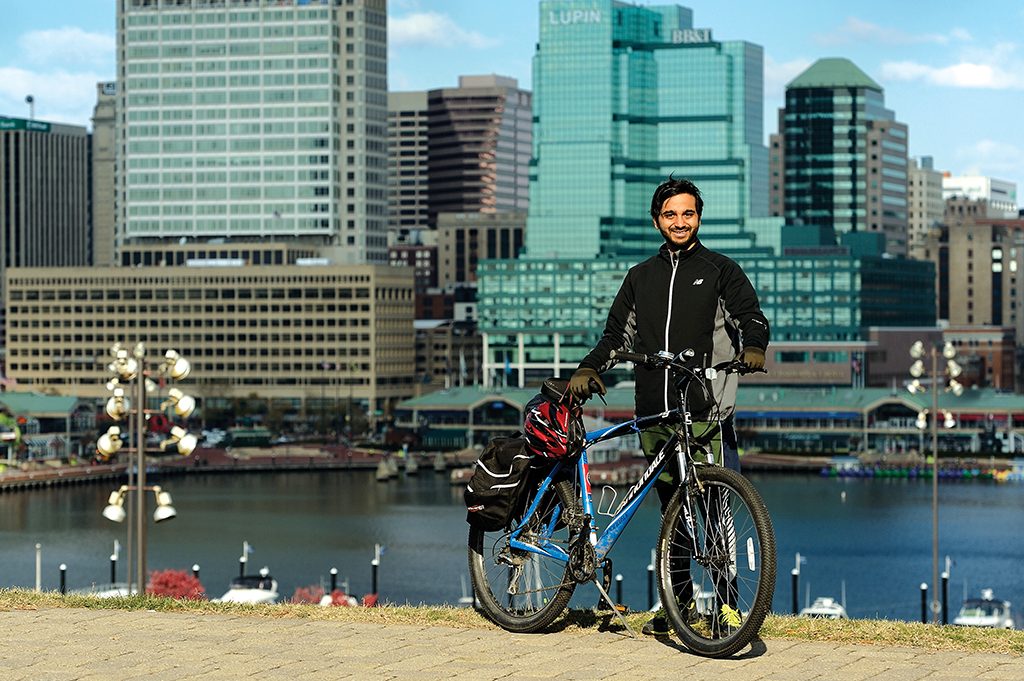 Bicycling has been shown to improve health and reduce the carbon footprint—which makes the results of a recent Whiting School study all the more discouraging.
The study—published in the Journal of Transport & Health by Sauleh Siddiqui, assistant professor of civil engineering, and Olufolajimi Oke, a civil engineering PhD candidate—found that the number of bicycle owners plummeted nearly 50 percent over the last two decades.
Siddiqui, Oke, and colleagues from other departments mined data from 1.25 billion households and 148 countries, gathered for more than 20 years by the U.N., World Bank, and other organizations. The analysis is the first study of bike ownership trends from a global perspective—and it's leading to striking insights.
In China, for instance, nearly every household (97.2 percent) owned a bicycle in 1992, compared with just 48.7 percent in 2007. Why the nosedive?
"China is reorganizing very quickly, with cities undergoing massive changes and residents changing from traditional modes of transportation—walking and riding bicycles—to more modern modes—buses and cars," Siddiqui says.
A lack of safety and, ironically, rising pollution contribute too. "Globally, traffic accidents have gone up, and in urban areas, air quality is getting worse, making it a potential health hazard to ride a bike outdoors," Siddiqui explains.
In Scandinavia and other parts of northern Europe, bicycling remains a top mode of transportation—not surprisingly, given the vast network of bike lanes prompting people to pedal. Culture and lifestyle also make a difference, Siddiqui notes. In the African nation Burkina Faso, where cycling is a beloved sport—and the country is home to the popular Tour du Faso, a 10-day cycling event—84 percent of households owned a bike in 2010. Likewise, in Vietnam, where numbers have remained steady over many years, bicycling is a way of life.