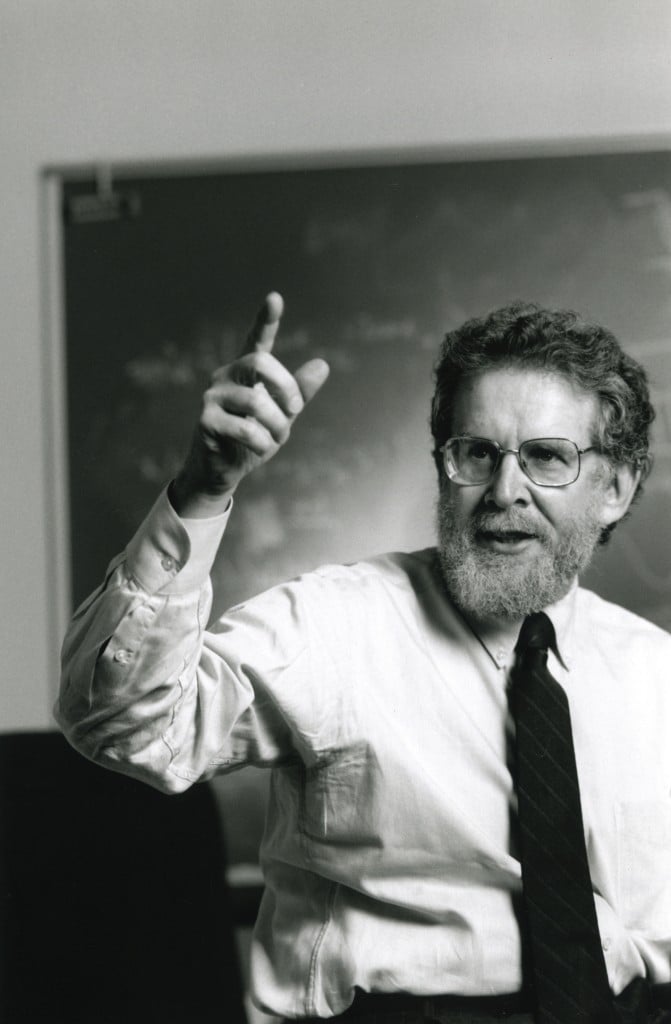 One of the department's first hires was Murray Sachs, who studied electrical engineering and auditory physiology. At Johns Hopkins, Sachs conducted important research on the encoding of sounds in the inner ear and the brain.
Sachs said that Johns set the tone for the department's success.
"It was very exciting to be here at that time," Sachs says. "Dick Johns made it exciting. He established a department in his own image: extreme collegiality. We never voted on anything; everything was decided by consensus on the basis of good, sound science."
In the 1970s, biomedical researchers at Johns Hopkins helped refine pacemaker technology when they invented the first implantable device that could be recharged inside the body. A decade later, researchers developed the first implantable defibrillator, a tiny device known today as an ICD, to help those with unpredictable and potentially fatal heartbeat irregularities.
Roger Hajjar says he wanted to build upon this tradition of excellence.
He studied with award-
winning chemistry professor Ruth Aranow; Bill Hunter, internationally known for his research on heart contractions; and Kiichi Sagawa, the father of cardiac mechanics.
"I was very proud to be working in [Dr. Sagawa's] lab. I learned so much working with him. Johns Hopkins gave me the know-how and a foundation for my success. There was a lot of emphasis on critical thinking," says Hajjar, who went on to earn his medical degree from Harvard before starting on his career in research on gene therapy for congenital heart failure.
Sachs, who succeeded Johns from 1991 to 2007 and served as Massey Professor and director of the Department of Biomedical Engineering, says the key to the department's success is its interdisciplinary nature.
Today, the department has grown to more than 40 faculty members, 500 undergraduate students, and 230 graduate students. The master's and undergraduate programs, combined, are the largest in the School of Engineering.
Elliot R. McVeigh, the Massey Professor and director of Biomedical Engineering since 2007, notes that the department continues to make huge strides, especially in computation modeling. "We've done whole heart simulation from the cell up. We have developed MRI guided interventional procedures, and ways to deliver drugs and chemotherapy agents under image guidance."
Looking ahead, McVeigh says the department will continue to focus on the fundamental understanding of two of humankind's great foes: cardiovascular disease and cancer. "We want to understand how these diseases develop and find interventions to eliminate them. Biomedical engineering will help us get there."