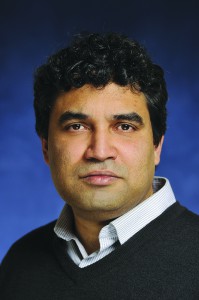 David Gracias, a professor in the Department of Chemical and Biomolecular Engineering, was named the inaugural Russell Croft Faculty Scholar. This award recognizes a faculty member who demonstrates exceptional achievement and promise in his or her area of expertise. Gracias was recognized for his groundbreaking work in the fields of micro- and nanoengineering, and self-assembly.
Faculty Scholar status is awarded for a three-year term to provide select faculty with flexible financial support to promote their innovative research, teaching activities, and entrepreneurial thinking.
L. Gordon Croft '56 made a generous gift to establish this award. A leader in the investment field and founder of Baltimore-based Croft Leominster Investment Management, Croft has a long history of dedication to Hopkins. The Croft-Leominster Foundation has supported scholarships and fellowships at Johns Hopkins and other colleges and universities. Croft's generosity and ongoing support of the university were recognized when he received the Distinguished Alumnus Award from the Johns Hopkins Alumni Association in 2006, and with the naming of Croft Hall in his honor in 2013.
---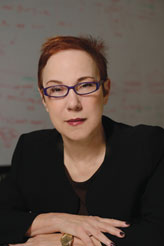 Rachel Karchin, associate professor of biomedical engineering and member of the Institute for Computational Medicine (ICM), has been named the Whiting School of Engineering's William R. Brody Faculty Scholar.
Faculty Scholars are named for a three-year term and provide exceptional faculty with flexible financial support to advance their research, teaching activities, and entrepreneurial thinking.
Karchin's award, established by trustee Robert Seder, MD '81, in honor of former Johns Hopkins University President William R. Brody, recognizes her leading-edge achievements in advancing computational methods to interpret genomic data for individualized medicine.
Karchin has appointments with the Institute for Computational Medicine, the Department of Biomedical Engineering, and the Department of Computer Science in the Whiting School, as well as with the Institute of Genetic Medicine in the Johns Hopkins School of Medicine.
---
Natalia A. Trayanova, the Murray B. Sachs Professor of Biomedical Engineering, is one of two Johns Hopkins faculty members chosen to receive prestigious National Institutes of Health grants for biomedical research projects that face challenges but could lead to major health care payoffs.
Trayanova will receive one of 12 NIH Director's Pioneer Awards for 2013 for her proposal and vision for a "virtual electrophysiology lab" to develop personalized treatment plans for patients with various heart ailments. Pioneer Awards go to researchers who propose highly innovative projects that have the potential to produce an unusually high impact on a broad area of biomedical or behavioral research. The award will provide resources for the development and implementation of a patient-specific heart modeling system that will assist in the delivery of more personalized diagnoses and treatment to patients with dangerous heart rhythm and pumping ailments.