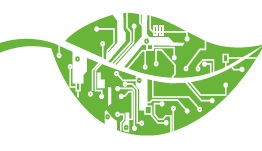 "This field is so new, you can't read about it in a textbook or journal articles" said Karl Liggio '96, '01 PhD, as he welcomed guests to the March 5 Green Careers Panel and Networking Forum. "You need to talk to the people doing it." And the 40 undergraduates and graduate students from across the Homewood campus in attendance were soon given the opportunity to do just that.
Co-sponsored by the Society of Engineering Alumni (SEA) and the Career Center, the event featured five panelists working in a variety of "green" fields who spoke about their own career paths and offered practical advice and job search tips. Liggio, a 10-year veteran of the energy industry and managing partner of Pharos Enterprise Intelligence, a consulting firm specializing in power plant management, served as the moderator.
Panelist Erica Barth '08 had just landed her first job as a science writer and analyst in environmental communications at the Eastern Research Group, Inc., a consulting firm. She strongly encouraged students to participate in internships as a means to develop skills and define their specific interests. Christina Terpeluk '05, an engineer at Simpson Gumpertz & Heger, a design and consulting firm, told students, "Right now you need to collect the tools you'll use when you go out in the world and solve problems."
Additional panelists included Ruth Ann Norton, executive director of the Coalition to End Lead Paint Poisoning; Tommy Landers, a policy advocate for Environment Maryland; and Dan Norden, the director of environmental management at Baltimore Gas & Electric.
If you would like to volunteer for a future career panel, please contact [email protected].