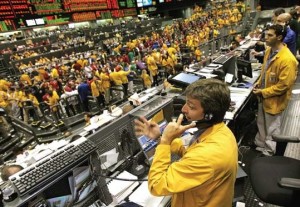 Marshal Salant has helped to develop the Whiting School's graduate Financial Mathematics Program, played a leadership role in the establishment of the Center for Financial Economics, supported Johns Hopkins Hillel, and made a world-class education possible for students like Courtney Souza, the 2008 inaugural recipient of the Marshal and Janet Salant Homewood Scholarship.
"I've always been fascinated by the workings of the human body and intrigued by the challenges that a career in the medical field can bring," says Souza. The Salant Homewood Scholarship has enabled her to attend Johns Hopkins, putting her in the ideal place to achieve her goals. "Without this scholarship, I would not have been able to afford to come here," she says.
Salant, a university trustee and Whiting School National Advisory Council member, also established the Marshal L. Salant Student Investment Team in 2000, which brings together about 10 students and a faculty advisor to manage a full investment portfolio. The group researches stocks and meets weekly to decide how to invest real money, with their profits funding a scholarship for undergraduates.
"I try to support as many Homewood areas as I can because I was very involved in Engineering and Arts and Sciences programs when I was a student," says Salant, Citigroup managing director, "I could not afford to enroll as a freshman, so I had to apply for significant financial aid to attend Johns Hopkins; The university responded with scholarships, loans, and a work study job that allowed me to come to JHU."
For Isaac Tay '07, the club did more than introduce a new hobby-it ignited his enthusiasm for the world of finance, and introduced him to a mentor who would be invaluable in matching his passion with opportunity.
Tay was a freshman biology major who spent most of his days in the lab when he joined the Salant Investment Team. "I thought I would try something different, never thinking I would want a career in the industry," he says. "But then I found that it was really interesting- and I was having fun." He was thrilled when Salant stopped by one of their meetings to offer his guidance and advice in person. As a junior, Tay met Salant once again while onthe annual "Day on the Street" Intersession trip to Wall Street. The trip, the capstone experience of an intensive three-week seminar in financial literacy, gives students like Tay a chance to visit several major financial firms and spend time on the trading floor. At the conclusion of the trip, students benefited from Salant's on-the-spot training through a review of their resumes, with a mock interview for the strongest candidate.
"It was incredible," says Tay. "We were just college students but we were getting career counseling from a leader in the financial industry. The trip supplemented what Hopkins already offers, and made us ready to be competitive in this industry."
Today Tay has come a long way from the freshman who joined the investment team out of curiosity. He is now an analyst on Wall Street, working for the Global Industries Group at Bank of America. He hopes to return to Homewood to give back, just as Salant has. "I've been really inspired by what Marshal has done for us," says Tay. "I'm still kind of amazed at how I got here."