Distinguished Alumnus Award
Established in 1978, this award honors alumni who have typified the Johns Hopkins tradition of excellence and brought credit to the university by their personal accomplishment, professional achievement, or humanitarian service.
Gilbert F. Decker '58

A member of the Whiting Legacy Circle and the National Advisory Council, Gilbert F. Decker was also honored with a Heritage Award in 1998. He currently serves as a co-chair of the Whiting School's Campaign Leadership Committee. Service to his alma mater inspired, no doubt, by his own undergraduate experience of attending Hopkins on a full trustee scholarship while earning a B.S. in electrical engineering. In 1966, Decker earned a master's degree from Stanford University in operations research, and then attended the U.S. Army Command & General Staff College and Industrial College of the Armed Forces.
Currently a private consultant to the technology industry, Decker's former positions include executive vice president at Walt Disney Imagineering, Inc., president and CEO of three technology companies, and assistant secretary of Research, Development and Acquisition for the
U.S. Army. He has also served as chairman of the Army Science Board, the Army Acquisition Executive, the Senior Procurement Executive, the science advisor to the Secretary, and the senior research and development official for the Army. For his service, Decker's honors include the Distinguished Public Service Medal from the Department of Defense and the Distinguished Civilian Service Medal from the Department of the Army.
He is the former director of Anteon Corp. and Alliant Techsystems, Inc. Currently, he is the director of the Allied Defense Group, Digital Fusion Inc., and CoVant Technologies, LLC, trustee for the Hertz Foundation and the Association of the U.S. Army, and a board member of the Board of Army Science & Technology at the National Academy of Sciences.
The Heritage Award
Established in 1973, The Heritage Award honors alumni and friends of Johns Hopkins who have contributed outstanding service over an extended period to the progress of the university or the activities of the Alumni Association.
Carl E. Heath Jr., PhD '52

Carl E. Heath Jr. enjoyed successful careers as a research engineer and execu- tive in various ExxonMobil domestic and foreign affili- ates, and as a consultant after founding Corporate Transformations International (CTI), a man- agement consulting firm. Now retired as CTI president, Heath, who has a PhD in chemical engineering from the University of Wisconsin, holds numerous patents and is the author of 20 papers. He is listed in the American Men and Women of Science and Who's Who in the East, and is a member of the Engineering Management Society, the Organization Development Network, American Society for Training and Development, American Society for Quality, American Chemical Society and American Institute of Chemical Engineers.
Concerned with the lack of women in the engineering field, Heath established the Heath Fellowship for Graduate Women in Engineering at Johns Hopkins in 1995 to pro- vide support for women engineering graduate students. Last fall marked the end of his six-year, two-term membership on the Society of Engineering Alumni (SEA) Council, though he continues to be an active participant in the SEA Communications Committee. A current member of the University Alumni Council and Community Service Grants and Student Services Grants committees, he also has served on his class reunion committees, including his 50th Reunion Committee in 2002.
Willis C. Gore '48, DrEng '52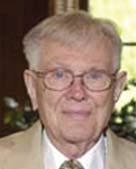 The 44 years that Professor Emeritus Willis C. Gore spent in the School of Engineering's Department of Electrical and Computer Engineering twice serving as its chair are legendary. One of the Whiting School's most loved and respected professors, Gore's gift is his talent for recognizing and nurturing the potential in his students. During his career, he mentored many engineering alumni and advised more than 20 PhD and 35 master's degree students. Gore taught 10 different undergraduate and 10 different graduate courses and received a Hopkins Distinguished Teaching Award.
His career started during World War II and continued through the Cold War, during which he made significant contributions to national security. While a Hopkins undergraduate, Gore was an instructor at the Radio Material School at the Naval Research Laboratory in Washington, D.C. His research evolved from power, electronic and control systems to the computer age with special interests in computer engineering, operating systems, information theory, and new classes of codes and new meth- ods of decoding, which have greatly aided the field of cryptography. Gore's more than 25 publications range from information theory and coding to current arc detection, ultrasonics, nonlinear systems, and even models of mutation frequency in DNA sequences. He also holds a U.S. patent known as the Gore Automatic Frequency Locking Circuit.
A member of four honor societies and the Institute of Electrical and Electronics Engineers (he served a term as chairman of the IEEE Baltimore Section), Gore is a Registered Professional Engineer in Maryland and enjoyed an active consulting role with more than 15 companies—among them, AAI Corporation, Litton Industries, Aerojet, Martin Marietta, Leeds and Northrup, and Westinghouse—and two government agencies: the State of Maryland and the NASA Goddard Space Flight Center.
Charles "Charlie" C. Counselman '38

Charles C. Counselman's devotion to his alma mater is impressive. His advice, guidance, and support of the Whiting School's Entrepreneurship and Management (E&M) minor has played a pivotal role in the pro- gram's development. He is a member of the Applied Mathematics and Statistics advisory board and its E&M advisory group. In 2000, Counselman, who is chairman emeritus of Riggs, Counselman, Michaels & Downes, Inc., a privately held property and casualty insurance brokerage in Baltimore, and his wife, Catherine, created an endowed fellow- ship in the Applied Mathematics and Statistics department to aid graduate students and help with recruitment. The Counselmans also host Whiting School alumni and development events in Naples, Florida.
A stalwart donor to Hopkins' Wilmer Eye Institute, the School of Medicine, and the Johns Hopkins Hospital, Counselman is a devotee of the Hopkins school band—he played as an undergraduate—and is an avid supporter of Hopkins athletics and a member of Blue Jays Unlimited.