George S. Jenkins '43, '47 – Heritage Award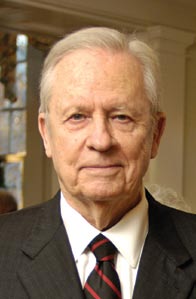 In 1943, George S. Jenkins received his bachelor's degree from Johns Hopkins and, in 1947, his master's, both in civil engineering. Today he is a land developer of residential home sites, running Jenkins Land Company out of Charles County, Maryland.
For the past four years, Jenkins has served as the chair of the Whiting Legacy Circle, of which he has been a member for several years. An inaugural member of the National Advisory Council, he has also worked with individual departments in the Whiting School and is a current member of the Civil Engineering Visiting Committee and the Whitaker Biomedical Engineering Advisory Council.
In 2000, he and his wife, Nancy, established the Nancy M. and George Simms Jenkins, II Graduate Fellowship in Civil Engineering to provide graduate student support and financial aid.
Allan S. Huston Jr. '66 – Heritage Award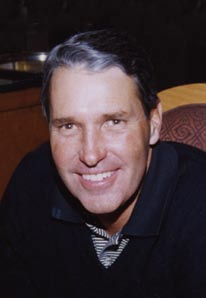 Allan S. Huston Jr. graduated with a bachelor's degree in industrial engineering in 1966 and is currently a partner with the Applebee's Restaurant franchise. He has had a distinguished career, highlighted by serving in several key executive positions for Pepsi Co. and as the president and CEO of Pizza Hut Worldwide— the world's largest pizza company.
Huston has served as a member of the National Advisory Council, the Alumni Council, and the WSE Campaign Challenge Committee, and has financially supported the renovations of both Maryland and Krieger halls. Additionally, in 1994, he received the Blumenthal Award for Contributions to Management and Technology, recognizing his success as an entrepreneur and business leader. Just this past year, Huston established the Huston Family Scholarship at the Whiting School in memory of his parents.
Roderich "Rick" M. Carr '78 – Heritage Award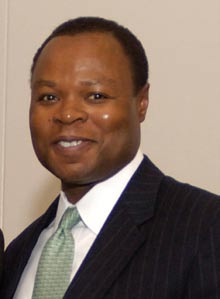 Roderich M. Carr received his bachelor's degree in electrical engineering from Johns Hopkins in 1978, and his MBA from the University of Chicago in 1980. Currently, he is a managing director for Wachovia Securities Inc. in New York.
Carr is the past president and vice president of the Johns Hopkins Alumni Association and is a former Johns Hopkins University trustee. He joined the Society of Engineering Alumni (SEA) Council in 1994 and the university's Alumni Council in 2001 and actively participates in the Networking/Career Services, Nominations, and Membership Development committees. Throughout the years, he has remained involved with the Whiting School as a member of the National Advisory Council.