Morgan Stanley executive Marshal L. Salant '80 actively recruits Johns Hopkins students to learn and earn in the world of finance.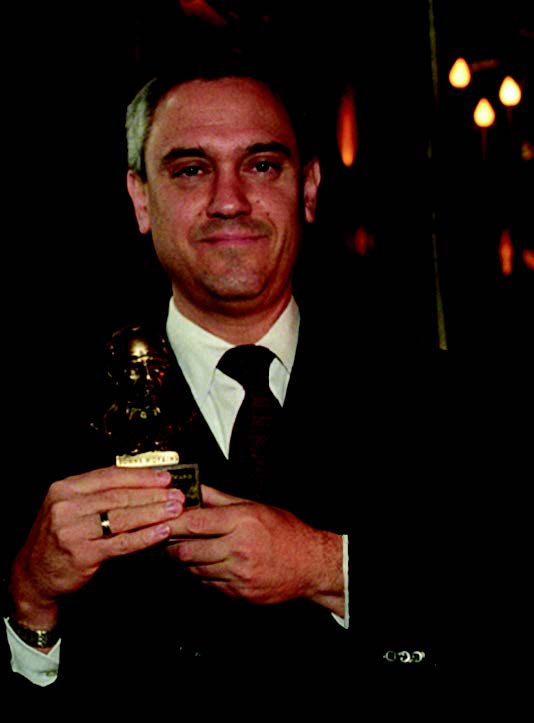 MARSHAL L. SALANT '80 was in the first class to graduate from the newly formed Whiting School of Engineering. With a degree in Mathematical Sciences and an interest in economics, he replied to an ad for a position on Wall Street and—to his amazement— got the job. Before long, he knew he had found his life's work. After earning an MBA from Harvard University, Salant joined Morgan Stanley, where he has worked in investment banking ever since and now serves as a managing director.
Salant thinks of himself as a "financial engineer." For more than 20 years, he has been on a mission to induce more Johns Hopkins graduates into playing the same kind of role on Wall Street. "There are a lot of talented people at Hopkins," he says, "and we want to hire them." He believes that Hopkins graduates excel in the analytical problem-solving skills that financial companies prize, but that many of them overlook this opportunity. Salant works to open their eyes in several ways.
Like many alumni, Salant comes back to the Homewood campus every year to recruit topdrawer talent for his company. His extensive experience on the Street enables him to spot the best prospects in both the Whiting School and the Krieger School of Arts and Sciences, and he can be very persuasive.
Salant also was instrumental in the creation of the annual threeday Wall Street trip, which each January Intersession gives dozens of Hopkins students an intensive first-hand exposure to the financial world. Designed to acquaint students with the companies, the roles, and the vibe, the trip has opened doors for many Hopkins graduates over the years. Embedded in the trip is a work session with Salant himself. He reviews and critiques each student's résumé, coaches participants on effective interview techniques, and conducts a mock interview with one student to give the group a real-world lesson.
He doesn't stop there. In 2000, he established and funded the Marshal L. Salant Student Investment Program, now part of the Center for Leadership Education. The program's portfolio management team includes undergraduates from both the Whiting and Krieger schools. With guidance from an advisory committee, they plan and execute investment strategies with real money. This adds to investing what friction adds to the physicist's calculations. "Inflation, commissions, expenses—these are the 'friction' in the financial world," he says.
There are a lot of talented people at Hopkins, and we want to hire them. MARSHAL L. SALANT '80
The Salant Student Investment Program seems to be working very well. Not only are the students getting hands-on experience as investors, but they also have begun generating returns for the Salant fund. This year, it spun off enough profits to underwrite its first scholarship for an undergraduate.