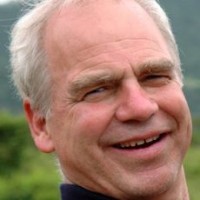 Faculty
William P. Ball
Research Interests
environmental engineering, physical and chemical processes, water quality
Education
Ph.D. 1990, Stanford University
M.S. 1977, Stanford University
B.S. 1976, University of Virginia
Research Areas
Adsorption processes in aquatic systems
Environmental engineering
Environmental sustainability
Groundwater contamination
Mass transfer in aquatic systems
Physical and chemical processes in water and wastewater treatment
Pollutant fate and transport
Chesapeake Bay hypoxia
Subsurface remediation
Water quality modeling (surface and subsurface waters)
Water, sanitation, and hygiene for development
Environmental implications and applications of engineered nanomaterials
Awards
Abel Wolman Doctoral Fellowship - AWWA
Academic Achievement Award -- Second Place Doctoral Dissertation - American Water Works Association (AWWA)
Advisor to G. Xia; Outstanding student paper award - 1998 AGU Spring Meeting
American Water Works Association - New York Section Best Paper Award (with H. Arora - M. LeChevallier - E. Bouwer - C. O'Melia - J. Weiss - and T. Speth)
Braun Intertec Visiting Professor - University of Minnesota
JHU Office of Student Involvement Outstanding Student Organization Advisor Award
Presidential Young Investigator Award - National Science Foundation
Rudolph Hering Medal - American Society of Civil Engineers (with A. Braghetta and F. A. DiGiano)
Summer Faculty Research Program Award - USAF
2010: Graduated with Highest Distinction - University of Virginia
2009: Diversity Recognition Award - Johns Hopkins Institutions Diversity Leadership Council
2008: Capers and Marion McDonald Award for Excellence in Mentoring and Advising - 2008
2006: AEESP Outstanding Publication Award (w/ Paul V. Roberts)
2006: AEESP/CH2M Hill Doctoral Thesis Award (w/ T. Helen Nguyen)
2004: Excellence in Review Award - Environmental Science and Technology
2003: Diplomate - American Academy of Environmental Engineers
1997: Advisor to C. Liu; 1997 API/NGWA Scholarship Award
1988: Member - Sigma Xi
1985: Achievement Reward for College Scientists - ARCS Foundation
1980: Professional Civil Engineer (Commonwealth of Virginia - License 12676)
1976: Nelson Taylor Fellowship - Stanford University
1976: Raven Society - Service and Academic Honorary - University of Virginia
1976: Shannon Award for Academic Achievement - University of Virginia
1975: Member - Chi Epsilon - Civil Engineering Honorary
1975: Member - Tau Beta Pi - Engineering Honorary
Journal Articles
Vikesland, P. J., Klausen, J., Zimmermann, H., Ball, W., Roberts, A. (2000). Contaminant reduction by Fe(0): Evaluation of transport properties and chemical reactivity over time. Abstracts of Papers American Chemical Society. 220(Part 1). 358.
Conference Proceedings
Perlman, E., Burns, R., Kazhdan, M., Murphy, R. R., Ball, W., Amenta, N. (2010). Organization of data in non-convex spatial domains. Scientific and Statistical Database Management. Springer Berlin Heidelberg. 342–359.
"Implications of an "Inverse Storage Effect" on the Sensitivity of Watershed Transit Times to Rainfall Variability at Plynlimon, Wales", American Geophysical Union Fall Meeting. San Francisco, CA. 2015
"Evaluation of Methods for Estimating Long-Range Dependence in Water Quality Time Series with Missing Data and Irregular Sampling", Fall Meeting. San Francisco, CA. 2014
"Modeling of Time-Varying Stream Water Age Distributions: Preliminary Investigations with Non-Conservative Solutes", Fall Meeting. San Francisco, CA. 2014