During graduation, many speculate to what made them decide on the school and major that they chose. As we celebrate all of our materials science and engineering graduates in the Class of 2018, we talked to six recent graduates to find out what made them choose materials science at Johns Hopkins.
I applied to the BME major here at Hopkins but didn't get into that program but still gained acceptance to the school, so I did more research and I saw that a biomaterials emphasis in materials science may have been even more along the lines of what I wanted to do since it wasn't as computationally heavy and was more chemistry focused. What interests me most about the field is how widely applicable it is. If you have a good enough knowledge of materials science, you can make a difference in everything from alternative energy to medicine to microelectronics, and even body armor! The sky is the limit with materials science, and that's why I love it so much.
Hopkins was my dream college since sophomore year in high school, so I applied early decision. What prompted me to apply ED was the fact that the opportunities for research and reputation in the healthcare field were second to none. Also, since I'm from southern Virginia, it's not too far away, so I can come home for breaks and it's not too inconvenient.
---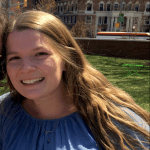 I came to Hopkins because I wanted to be heavily involved in research as an undergraduate. When I visited, I saw how beautiful and inclusive the campus was, and fell in love with JHU.
I was interested in this field [materials science] because it combined my love for chemistry, physics, and biology. Materials are an essential part of every industry, and I knew that learning about them in-depth would equip me for any future career.
---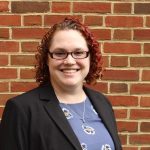 I decided to come to Johns Hopkins because of the exciting research opportunities, and the ability to collaborate with a wide variety of scientists.
Materials science provided answers to many of the questions that I had in high school chemistry; how molecular and atomic interactions impact the physical characteristics of the bulk material. Then I learned that anything and everything is a material and that I could apply my knowledge to nearly any problem that I was interested in.
---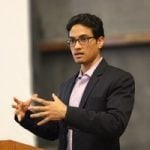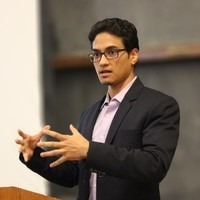 Johns Hopkins University is world renowned for the scientific research in the medical field and the access to a multidisciplinary diverse team of experts, scientists, clinicians, and professors was an opportunity that I simply had to take full advantage of.
My interest stems from my long-standing passion for healthcare and engineering – to develop effective treatment solutions for patients through biologically inspired systems, implantable devices, and drug carriers.
---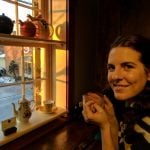 The fantastic potential collaborators throughout the Whiting School of Engineering, School of Public Health, and Medical School all motivated me to come to Johns Hopkins.
I have been working on biosensing technology since 2009 and wanted to continue working in the same field for graduate school. When I started looking at labs of interest, Prof Howard Katz' immediately jumped out at me as one where I knew I would love to work. Since he happened to be in a Materials Science Department, that's where I applied. It was a few years after joining Hopkins that I actually finally understood what Materials Science is. That's what I love about MatSci: it's everything!
---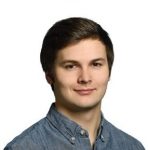 I came to Johns Hopkins because when I visited the campus and sat in on a lecture, I truly felt like I belonged and was part of the campus community.
I got interested in the field [of materials science] while working on different synthesis for nanoparticles. I am most interested in creating materials for renewable energy purposes.