Student Profile

Graduate Q&A: Lakyn Mayo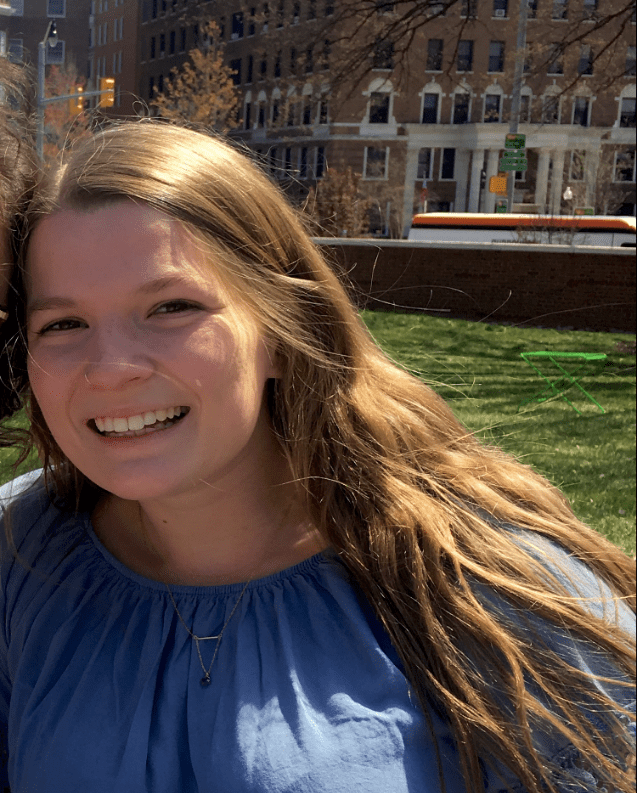 Parkersburg, West Virginia
Lakyn Mayo is a member of the Class of 2018. She majored in materials science and engineering with an emphasis in biomaterials. 
---
How did you get interested in materials science and engineering? What interests you the most about the field?
I was interested in this field because it combined my love for chemistry, physics, and biology. Materials are an essential part of every industry, and I knew that learning about them in-depth would equip me for any future career.
What made you decide to come to Johns Hopkins?
I came to Hopkins because I wanted to be heavily involved in research as an undergraduate. When I visited, I saw how beautiful and inclusive the campus was, and fell in love with JHU 🙂
What research were you involved in during your time in MatSci? What was your role?
I've done blood-brain barrier research in Dr. Peter Searson's lab since freshman year. I've worked on several projects, most involving stem cells that we differentiate into brain microvascular endothelial cells (hBMECs). My senior design project is investigating the barrier function of hBMECs with mutations associated with amyotrophic lateral sclerosis (ALS).
What impact do you hope to make through your research?
Through my research, I hope to understand more about how the brain works, both in health and disease. Diseases affecting the brain have many interacting and compounding mechanisms; I want to unpack some of these mechanisms through investigation of just one cell type.
Outside of lab and class: were you involved with (groups, organizations, intramurals, etc.)?
I'm part of Ketzev, a student-led a cappella group on campus. We practice three times a week and perform throughout the East Coast. Currently I am Tech Chair and run our website, advertising, and social media.
I'm also a brother of Theta Tau, the nation's foremost co-ed engineering fraternity. I've met my best friends through this group and have had an amazing support system, both of students and alumni.
What sort of impact do you hope to have either as an engineer or in a STEM field?
I aim to use my engineering background to solve problems in medicine, both as a physician and a scientist. I want to interact with patients on a personal level while working on groundbreaking research that helps many people.
What are your plans or goals after graduation?
Next year, I'm working as a Clinical Research Coordinator at the University of Maryland in the Ophthalmology Department. I plan to apply to MD/PhD programs and hopefully matriculate in Fall 2019.