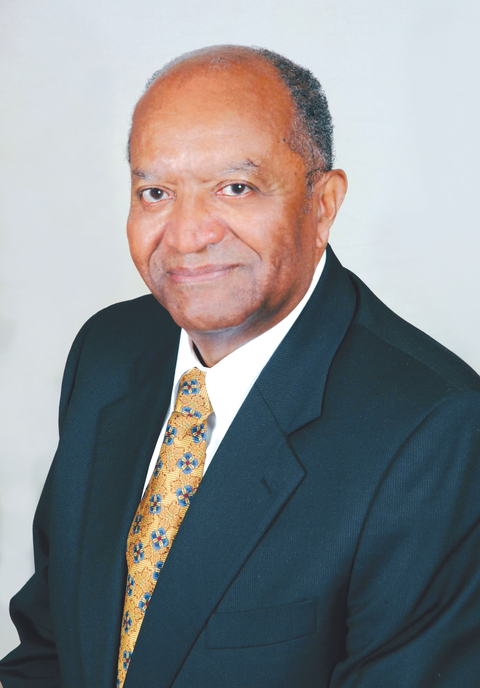 Percy Pierre, PhD '67, was the nation's first African American to earn a doctorate in electrical engineering. 
He became the first African American appointed as both assistant secretary of the U.S. Army for research and development and the acting secretary of the Army, and was elected to the National Academy of Engineering in 2009. He is now an adjunct professor and Glenn L. Martin Endowed Professor at the University of Maryland's A. James Clark School of Engineering. 
To honor his legacy, the Whiting School has established the Percy Pierre Doctoral Fellowships, which recognize outstanding incoming graduate students from underrepresented backgrounds. The fellowships provide recipients with monthly stipends, tuition, health insurance, and fees for their first two years of graduate school, as well as access to a variety of skilled mentorships and advising programs, and the chance to rotate through laboratories and mentors before finding the best fit. 
"We are inspired by Dr. Pierre's lifetime of tenacity, energy, vision, and leadership in ensuring opportunities for underrepresented students in engineering," says Ed Schlesinger, Benjamin T. Rome Dean of the Whiting School. "We know that discovery, creativity, and innovation flourish in environments where individuals of different cultures and backgrounds can collaborate freely to solve problems in entirely new ways." 
"Dr. Pierre created the model for mentoring under-represented minority students in his work with the National Academy of Engineering, Howard University, and Michigan State University. We wanted to ensure that our fellowships embodied his approach to cultivating and nurturing top talent," says Darlene Saporu, assistant dean for diversity and inclusion at the Whiting School. 
Community building, networking, and career and leadership training are also key fellowship components. 
"The overarching goal here is to help us build and support a critical mass of outstanding students from underrepresented backgrounds who can use their talents and gifts to make rich contributions to the field of engineering," Saporu says. "In this way, we are doing our part to carry on in Dr. Pierre's tradition."