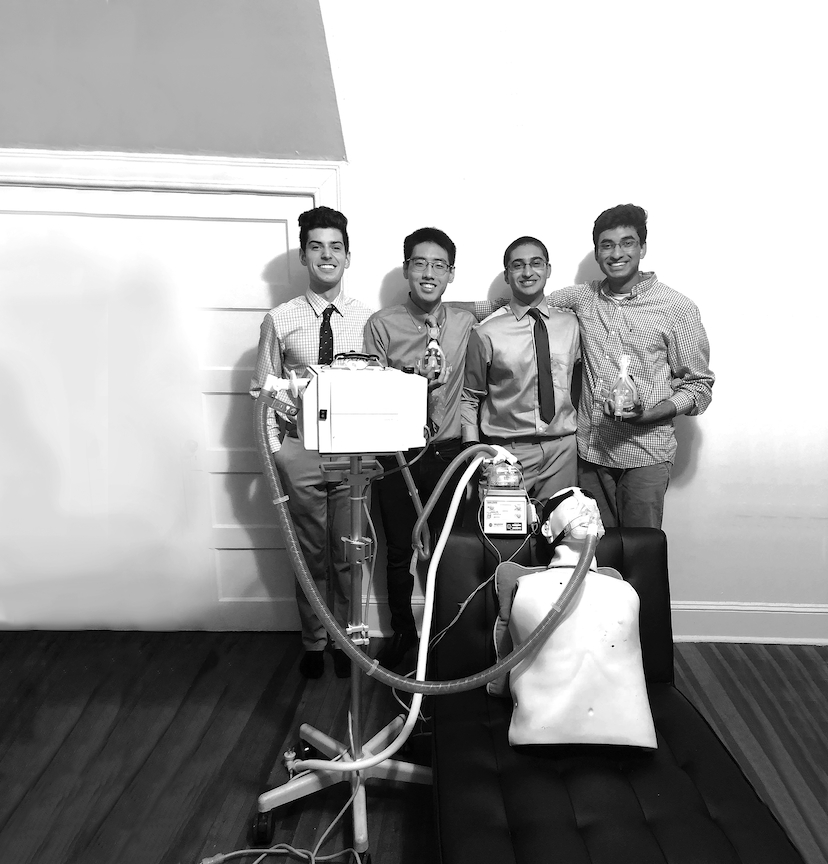 Six third-year students at Johns Hopkins are on a mission to help combat the COVID-19 pandemic by designing leak-proof masks that can be used with ordinary CPAP machines to deliver breathing relief to hospitalized COVID-19 patients.
The students—Varahunan Mathiyalakan, Min Jae Kim, Ankur Govil, Joshua Ni, Adam Kenet, and Noah Sobel, who collectively represent the departments of Biomedical Engineering, Chemical and Biomolecular Engineering, and Biophysics—formed their team earlier this year when the United States faced a national shortage of ventilators to treat COVID-19 patients, and they've been hard at work ever since.
"The problem is that the masks often leak, so they have the potential to spread virus particles," says Mathiyalakan.
So far, "Team AirTight" has designed more than 10 functional prototypes and developed unique testing protocols to verify mask efficacy. The students plan to begin clinical testing at the Johns Hopkins Hospital soon.