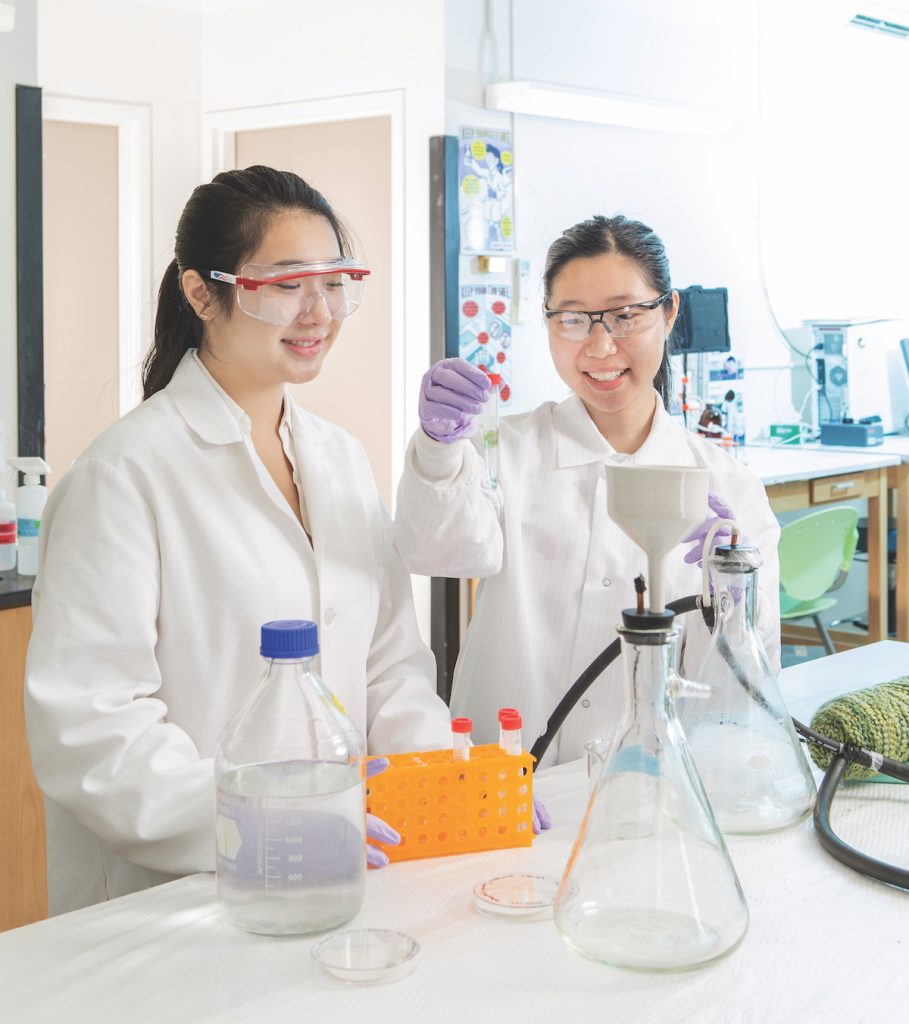 In Multidisciplinary Design, a new undergraduate course, teams of students from disparate engineering backgrounds tackle design challenges provided by project partners. This fall, student projects included devising a new way to affix cranial implants to reduce patient complications, a problem supplied by partner Johns Hopkins Medicine, and a challenge by Under Armour to figure out how to capture and separate microfiber from laundry effluent.
In addition to teaching students how to employ a user-centered design thinking process, the course focuses on team dynamics and collaboration among peers who bring different working styles, experiences, and skill sets to the tasks at hand.
"The multidisciplinary team experience reflects the way engineering is actually practiced in industry, where students will need to adapt to different work cultures and have an understanding of the various skills that engineers of other disciplines can contribute to a project," notes course instructor Alissa Burkholder Murphy '05.